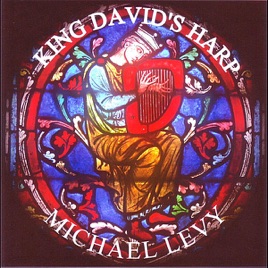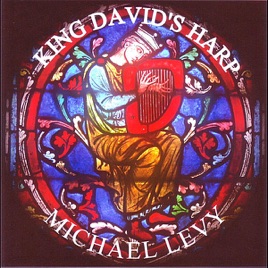 | | TITLE | | TIME |
| --- | --- | --- | --- |
| | Hava Nagila ("Let Us Rejoice!") | | |
| | | | |
| | | | |
| | | | |
| | | | |
| | Hine Ma Tov ("How Beautiful!") | | |
| | | | |
| | Psalm 114 ("When Israel Came Forth From Egypt") | | |
| | | | |
| | | | |
10 Songs, 29 Minutes
Released:

Dec 14, 2011

℗ 2011 Michael Levy
Ratings and Reviews
Beautiful and Authentic
Michael Levy has done a tremendous service to the educational world in producing this music for ancient lyre and taking the time and effort to research and recreate the sounds of the past in the most authentic way possible. I have shared his work with my students and found it to be very helpful in conveying the message not only of what music most likely sounded like in ancient times, and particularly in religious worship, but also the appreciation of the process of resuscitating the sounds of the past. I am very grateful for his work and look forward to sharing more of it with the students I write for in the future.
This is good, whatever's next will be fantastic
From afar I've watched Michael Levy, klezmer musician, struggle to master the ten-stringed Hebrew lyre (kinnor) and several other instruments evoking biblical antiquity - even a modern African descendent of an ancient Egyptian harp. Not long ago I discovered by far the best modern kinnor I've ever encountered and recommended it to Michael. And once he got one, all his hard work on instruments much harder to play paid off. The tone color of his lyre is splendid, bright and balanced, and his playing technique is at the top of his considerable game. This is also his most serious attempt yet to master the tuning of antiquity. The cyclical or "Pythagorean" tuning he used for most of the songs is ideal for plainchant and melody accompanied by drones, not for music that uses any kind of harmony, polyphony or even heterophony as he uses. One needs divisive tuning, what most people call "just" tuning (as on a mountain dulcimer), for that. And that's why I say "this is good, whatever's next will be fantastic". I tune my own lyre and my Celtic harp divisively, and I know that when Michael masters that part of his craft, the results will make people's hair stand on end for sheer "music of the spheres" beauty. I'm quite sure it will anyway and that other reviewers will say so.