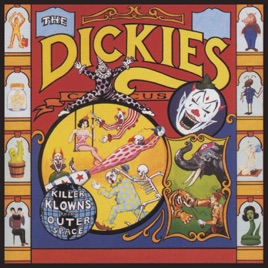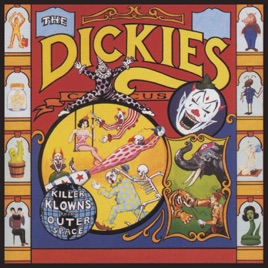 5 Songs, 18 Minutes
Released:

Jan 1, 1988

℗ 1988 Rykodisc, manufactured & marketed by Rhino Entertainment Company, a Warner Music Group company
Ratings and Reviews
Killer Klowns!!!
This is an awesome EP. My favorite song is Killer Klowns. If you are a fan of horror films, than you will know this is the theme song from the movie "Killer Klowns from Outer Space". EEp Opp Ork is a great song that will get stuck in your head. Go ahead and buy the whole EP. It is sooooo worth it!
A Punk Rock Classic!!!
This is the soundtrack to the "Killer Klowns From Outer Space" movie. The song "Eep Opp Ork (Uh Uh)", and "Killer Klowns" are some of The Dickies best songs.
I love the guitar work in "Killer Klowns". Truly a punk rock classic!
KILLER KLOWNS!!!!
Killer Klowns is the best song ever!!!! worst movie, but the best song!!!!!