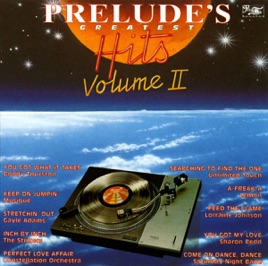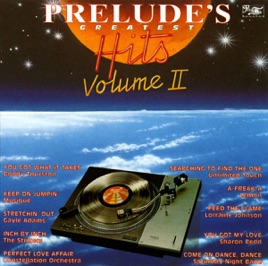 Prelude's Greatest Hits, Vol. 2
Various Artists
4.1, 8 valoraciones

$7.99
TÍTULO
DURACIÓN

You Got What It Takes (Edited)

Bobby Thurston

Perfect Love Affair (Edited)

Constelattion Orchestra

Searching to Find the One

Unlimited Touch

Come On Dance, Dance (Edited)

Saturday Night Band
10 canciones, 1 hora 13 minutos
Se estrenó:

1 de ene. de 1995

℗ 1995 Unidisc Music Inc.
Valoraciones y reseñas
Back in the Day (for real)
12" vinyl remixes and milk crates.
GLI and Meteor mixers.
Block/house parties and roller skates (not blades).

iTunes still has a ways to go. Lotta good remixes still out there.
Probably too far back for most iPPL... but I'll take it.