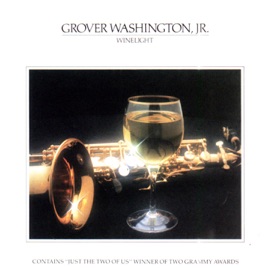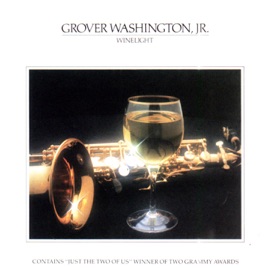 | | TITLE | | TIME |
| --- | --- | --- | --- |
| | | | |
| | Let It Flow (For "DR. J") | | |
| | | | |
| | | | |
| | | | |
| | | | |
6 Songs, 38 Minutes
Released:

Jan 1, 1980

℗ 1980 Elektra Entertainment Company. Marketed by Rhino Entertainment Company, a Warner Music Group Company
Ratings and Reviews
Genius!
Even though the song selection is short, the rich sounds coming of out of Grover Washington Jr's tenor make up for it. All I can say is that it is inevitable to bop your head or tap your toes when you listen to this masterpiece. The slapping bass in winelight and let if flow is irresistable to dance to. When you're flipping through your albums or artists, you'll go straight to this. You will regret not buying this album, so do yourself a favor, and listen to the extravegant and extraordinary winelight, truly one of my favorite jazz albums of all time.
Winelight-5/5 a great opener to this album
Let it flow-4.5/5 a fantastic song, but still .5 away from winelight
In the name of love-3/5 definitely the weakest song on the album, is kinda boring and doesn't have a distinctive melody
Take me there-4.5/5 catchy melody and equally good as let it flow
Just the two us 5/5 definitely one of his most famous songs, yet one of his best
Make me a memory 3.5/5 very much like in the name of love, kinda boring and a little repetitive, but still good
All in all, I give this album a 9/10, a fantastic album!
SCORE!!!!!
I hadn't heard this album since the summer of 1981, when I was a 19 year-old college student. Back then, I would listen to Winelight on my Sony Walkman, while sitting on the beach in Venice, California without a care in the world. Discovering this music again--more than 30 years later --takes me back to that magical, carefree time. Grover's sax sounds as smooth and silky as ever. So happy iTunes showcased Winelight this month. SCORE!!
Awesome!
Everyone has a different opinion about how an instrument should be played and how it should sound, and though I don't play any saxophone and am not a dedicated musician, this has always been my conception of how an ideal jazz album would sound: sweet, groovy, romantic, and emotional. I disagree that "In The Name Of Love" is the weakest song on the album; in fact, it is my favorite song on the album and is one of the most relaxing and romantic songs I have ever heard.

If you enjoy smooth, groovy, and easy-going jazz, then I strongly recommend this album - it has been one of my personal favorites for many years now. As far as good music goes, Grover Washington Jr. really is Mr. Magic.