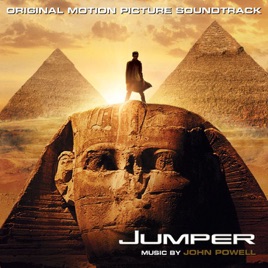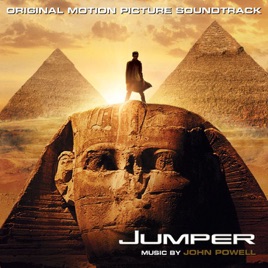 Jumper (Original Motion Picture Soundtrack)
John Powell
21 Songs, 44 Minutes
Released:

Feb 12, 2008

℗ 2008 Lakeshore Records
Ratings and Reviews
Pretty cool score...
... but not quiiiite as brilliant as I was hoping for. Powell has established himself as the master of this sub-genre of "adventure movie" music, namely with the Bourne scores, but this one fell a little short for me. I think it's because it's missing that single unifying theme that holds it all together. It's still really cool listening, and he does a killer job of getting all kinds of textures happening at once, but it's not as well-produced as the Bourne scores and ultimately it doesn't really sound like it's 100% Powell. Still worth the download, of course!
Mr. Powell is Amazing.
This isn't his best work to date ( I would have to say the Bourne soundtracks are still my favorite by him) but this is definitely good music and I would recommend, Coliseum Fight, David Comes Clean, Roland At the Lair, Jumper Vs. Jumper, and The Sacrifice.

The music in the car scene in Tokiyo is "Ladies and Gentlemen" by Saliva. I hope that helps to answer your quesion.
GREAT BUY!!!
This is an excellent soundtrack and when listened to chronologically really tells the story of the film. John Powell has combined rock and classical in this exciting soundtrack which is a great listen any time! The only thing missing is the few band selections from the fray, the charlatans, and saliva which would make the album complete. Overall, though, the album is excellent.