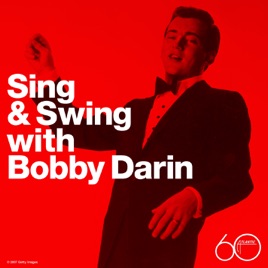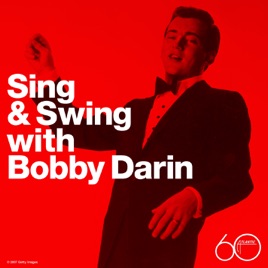 TITLE
TIME

Early In the Morning (Remastered)

Bobby Darin & The Rinky-Dinks

I Found a New Baby (Remastered)

Won't You Come Home Bill Bailey

You Must Have Been a Beautiful Baby (Remastered)

Irresistable You (Remastered)

Just In Case You Change Your Mind

Through a Long and Sleepless Night

She Needs Me (aka He Needs Me)

Theme from "Come September"

Bobby Darin & Johnny Mercer

Two of a Kind (With Billy May & His Orchestra)

Johnny Mercer, Billy May and His Orchestra & Bobby Darin

I Found a Million Dollar Baby (In a Five and Ten Cent Store)

Hush, Somebody's Callin' My Name

I Can't Give You Anything But Love
60 Songs, 2 Hours 35 Minutes
Released:

Oct 30, 2007

℗ 2007 Rhino Entertainment Co., a Warner Music Group Company
Ratings and Reviews
WHERE DOES ITUNES GET THESE "ALBUM REVIEWS"?
Note that the above Album Review is for a Bobby Darin "Twist" album; also note that the below 60 songs [!] have NOTHING in common with the above review! Don't let the wrong review above deter you from buying the below ORIGINAL versions. At $30 for 60 songs, it's like a two-for-one sale!
Wonderful collection...thanks Rhino !
Great compilation, Darin was an artistic swinger who could craft a performance with the best of them!


Lazy River
This song contains an annoying verbal intro. I've bought it twice now for the song and keep getting this version with the intro no matter which album I get it from. It's a shame because the song is great