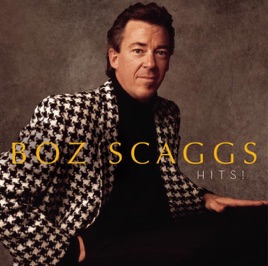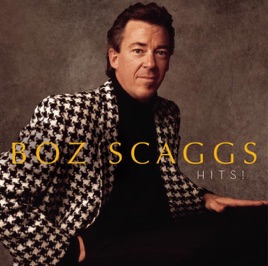 | | TITLE | | TIME |
| --- | --- | --- | --- |
| | | | |
| | | | |
| | | | |
| | | | |
| | | | |
| | | | |
| | | | |
| | Look What You've Done to Me | | |
| | | | |
| | You Make It So Hard (To Say No) | | |
| | | | |
| | | | |
| | | | |
| | | | |
| | | | |
15 Songs, 1 Hour 4 Minutes
Released:

Nov 1, 1980

℗ 1972, 1974, 1976, 1977, 1980, 1988, 2006 SONY BMG MUSIC ENTERTAINMENT
Ratings and Reviews
Almost perfect ...
with one tiny exception. The original version of "Boz Scaggs Hits" was only 10 songs BUT it included "You can have me anytime" with the tasteful guitar work of Carlos Santana. But then again the older version did NOT have "What Can I Say" which is a MUST ... so all in all the "New" Hits is a great buy for any fan of the Boz ...
A Decent Overview
In his heyday, Boz Scaggs exuded a perpetually casual air, and Hits! is a reasonable overview of his 70s/80s work that will best be enjoyed by casual fans. It's doubtful whether some of these tunes were ever hits, but Scaggs is always listenable.

The Album Review is incorrect, however, in its mention of 1978's Down Two Then Left. It's true that the album was a commercial disappointment, but one of its tracks (the churning R&B ballad "Hard Times") was indeed included on Hits!

A smarter strategy than buying Hits! might be to purchase the essential Silk Degrees--every song of which is a classic--and then pick up some of his other cuts a la carte on iTunes. If you like Silk Degrees...and millions did...check out the flawed-but-interesting follow-up Down Two Then Left and Scagg's confident return to form in Middle Man. (To see peak-period Scaggs in action, the newly released Saturday Night Live: The Complete Second Season contains two outstanding performances. On the September 25th, 1976, episode hosted by Norman Lear, Boz belts out "What Can I Say" and delivers a scorching extended version of "Lowdown," a pop-funk masterpiece whose accidental-pregnancy theme pre-dated "Pappa Don't Preach" by more than a decade.)
Timeless!
AMAZING!!! Listen up again. These are some amazing musicians, I listen to ALOT of different music. And I still can't believe the incredible talent that is on this collection. Check out the beautiful work here. Some exceptional work and great drumming (as well as the other musicians and singers) JoJo, Miss Sun, Lowdown, Lido Shuffle and more. Need to work on your chops and grove? This is the place for you!