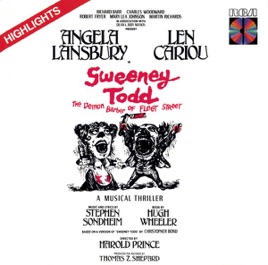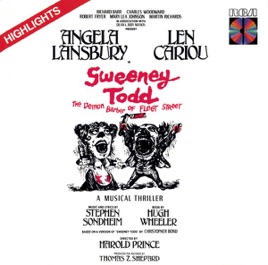 | | TITLE | | TIME |
| --- | --- | --- | --- |
| | Prelude: The Ballad of Sweeney Todd: "Attend the Tale of Sweeney Todd" (From "Sweeney Todd") | | |
| | No Place Like London / The Barber and His Wife | | |
| | The Worst Pies In London (From "Sweeney Todd") | | |
| | My Friends; The Ballad of Sweeney Todd: "Lift Your Razor High, Sweeney!" (From "Sweeney Todd") | | |
| | Johanna (From "Sweeney Todd") | | |
| | The Ballad of Sweney Todd: Sweeney Pondered and Sweeney Lanned; Wait (From "Sweeney Todd") | | |
| | Kiss Me: Ladies In Their Sensitivities (From "Sweeney Todd") | | |
| | | | |
| | A Little Priest (From "Sweeney Todd") | | |
| | God, That's Good! (From "Sweeney Todd") | | |
| | Johanna (From "Sweeney Todd") | | |
| | By the Sea (From "Sweeney Todd") | | |
| | Not While I'm Around (From "Sweeney Todd") | | |
| | Final Sequence (Excerpt); the Ballad of Sweeney Todd: Attend the Tale of Sweeney Todd" [From "Sweeney Todd"] | | |
14 Songs, 1 Hour 12 Minutes
Released:

Dec 31, 1983

℗ 1984 BMG Music
Ratings and Reviews
Do not buy highlights!
Do not buy highlights! Please get the other album of Sweeney Todd, it has the exact same performers who sing in this album and has more songs. It is much more worth it to spend seventeen dollars on the other album for more songs than get this album and spend ten dollars.
sweeney todd
one of the best cds of sweeney ever ive heard hundreds of albums of it this is the best of all
Wonderful
Such lovely music. I like both the movie and the play, although the play has more emotion and depth.