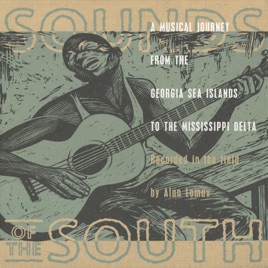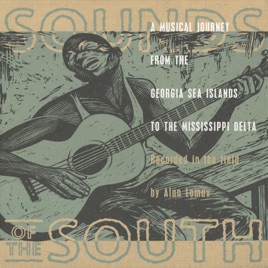 Sounds of the South
Various Artists
TITLE
TIME

The Banks of the Arkansas/Wave the Ocean

Neil Morris

Jesse James (Instrumental Version)

Mountain Ramblers

Is There Anybody Here That Love My Jesus

Congregation & Viola James

The Alabama Sacred Harp Singers

Keep Your Lamps Trimmed and Burning

Mississippi Fred McDowell

Come On, Boys, Let's Go to the Ball

Lucius Smith & Sidney Hemphill

I Be So Glad When the Sun Goes Down

Ed Lewis

Estil C. Ball & Orna Ball

Cullen Gaylen & Mountain Ramblers

Eldridge Montgomery & Mountain Ramblers

Silly Bill (Instrumental)

Mountain Ramblers

Chilly Winds (Instrumental)

Wade Ward

Been Drinkin' Water Out of a Hollow Log

Mississippi Fred McDowell

Bob Pratcher & Miles Pratcher

Mississippi Fred McDowell

Mississippi Fred McDowell

She Lived Her Life Too Fast

Forrest City Joe

Sittin' On Top of the World

Lonnie Young

She Don't Love Me That Way

Forrest City Joe

When You Get Home, Write Me a Few Little Lines

Mississippi Fred McDowell

I Want Jesus to Walk WIth Me

James Shorty

I'm Goin' Home On the Mornin' Train

R.C. Crenshaw

James Shorty & Viola James

I'm Gonna Sail Like a Ship On the Ocean

Henry Morrison & St. Simon's Island Singers

Bessie Jones & Henry Morrison

What Do You Think About Jesus (He's All Right)

Bernice McClellan

Blair Reedy & Estil C. Ball

Blair Reedy & Estil C. Ball

The Poor Wayfaring Stranger

Estil C. Ball

The Alabama Sacred Harp Singers

The Alabama Sacred Harp Singers

Please Let Me Stay a Little Longer

Estil C. Ball & Lacey Richardson

Estil C. Ball & Lacey Richardson

Old Joe Clark (Instrumental)

Mountain Ramblers

Jesse Lee Pratcher & Mattie Garder

Jesse Lee Pratcher & Mattie Garder

Mississippi Fred McDowell

This Little Light of Mine

James Shorty & Viola James
105 Songs, 4 Hours 33 Minutes
Released:

Jan 1, 1960

℗ 1993 Atlantic Records. Marketed by Rhino Entertainment Company, a Warner Music Group Company.
Ratings and Reviews
Genre of this series is also Bluegrass and Folk
This is the CD sampler of the more extensive vinyl set, "Southern Folk Heritage Series" of recordings by Alan Lomax back in the 60's of significant non-commercial southern artists and culture. The vinyls are worth seeking out, but this set will keep you busy for a while.