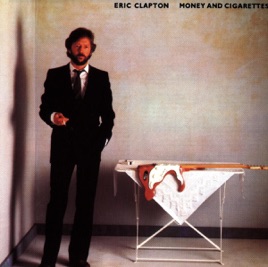 EDITORS' NOTES
The first album Eric Clapton recorded after emerging from a prolonged battle with alcoholism, 1983's Money and Cigarettes got its title from the fact that Clapton felt those were the only things he had left at that point in his life. To start a process of musical rebuilding, Clapton hired a rhythm section from the Deep South (drummer Roger Hawkins and bassist Donald "Duck" Dunn) and retained the services of two of his favorite guitarists: British whiz Albert Lee and American stylist Ry Cooder. Clapton's renewed energy is evident from the outset of "Everybody Outghta Make a Change." As a vocalist and a guitarist, he's a man revived, even though it's clear he was still negotiating his way in the world after a scarring battle. "Ain't Going Down" is emblematic of the album's outlook: "But I ain't got time, I just could not live that way/I've got to step outside myself/I've still got something left to say." You can feel the pleasure Clapton took in playing with an assembled group of R&B aces. The atmosphere of delight is evident not only in the wily rendition of "Crosscut Saw" but in the surging swing of "The Shape You're In," "Man Overboard," and "I've Got a Rock 'N' Roll Heart."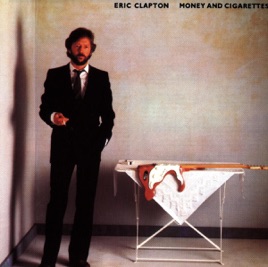 EDITORS' NOTES
The first album Eric Clapton recorded after emerging from a prolonged battle with alcoholism, 1983's Money and Cigarettes got its title from the fact that Clapton felt those were the only things he had left at that point in his life. To start a process of musical rebuilding, Clapton hired a rhythm section from the Deep South (drummer Roger Hawkins and bassist Donald "Duck" Dunn) and retained the services of two of his favorite guitarists: British whiz Albert Lee and American stylist Ry Cooder. Clapton's renewed energy is evident from the outset of "Everybody Outghta Make a Change." As a vocalist and a guitarist, he's a man revived, even though it's clear he was still negotiating his way in the world after a scarring battle. "Ain't Going Down" is emblematic of the album's outlook: "But I ain't got time, I just could not live that way/I've got to step outside myself/I've still got something left to say." You can feel the pleasure Clapton took in playing with an assembled group of R&B aces. The atmosphere of delight is evident not only in the wily rendition of "Crosscut Saw" but in the surging swing of "The Shape You're In," "Man Overboard," and "I've Got a Rock 'N' Roll Heart."
| | TITLE | | TIME |
| --- | --- | --- | --- |
| | Everybody Oughta Make a Change | | |
| | | | |
| | | | |
| | I've Got a Rock 'N' Roll Heart | | |
| | | | |
| | | | |
| | | | |
| | | | |
| | | | |
| | | | |
10 Songs, 37 Minutes
Released:

Feb 1, 1983

℗ 1983 Reprise Records
Ratings and Reviews
Has stood the test of time
When this was released I loved it and couldn't figure out why the reviews were so so but figured lot's of people were still looking for a Slowhand 2 album and like there will never be another 461 there will never be another Slowhand.

Because of the commercial for some cell phone thingy "I've got a rock and roll heart" now cost a buck 29 but do yourself a favor and spend the 8 dollars and get the whole thing, you wont regret it.
2 out of 10 ain't too bad
Money and Cigarettes is not one of my favorite EC albums (Slowhand, 461 Ocean Blvd. are 1 and 2). However, after a few listens, this disc kinda grows on you. As far as commercial hits go, I'd rank Ain't Going Down and I've Got a Rock 'N' Roll Heart in my Top 20 Clapton songs. The guitar on Ain't Going Down is underrated, and the pace of I've Got a Rock 'N' Roll Heart is near perfect in terms of song as a whole. So which 18 others would be on my "commercial" Top 20? Layla, Wonderful Tonight, Promises, Cocaine, Tears In Heaven, I Can't Stand It, I Shot The Sheriff, Willie and the Hand Jive, After Midnight, She's Waiting, Forever Man, Lay Down Sally, Let It Rain, Let It Grow, My Father Eyes, Pretending, Tulsa Time, and No Alibis. Not necessarily in that order. And these are solo career only. That's all I got.
One of My Favorite Clapton Albums
Some albums have like 2 songs you like - and the rest are just - meh! But this entire album is excellent. Clapton at his best.