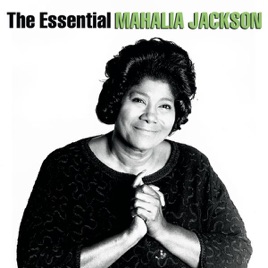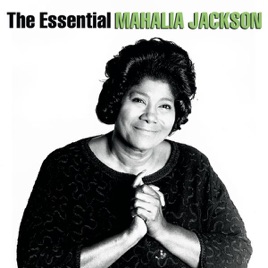 | | TITLE | | TIME |
| --- | --- | --- | --- |
| | | | |
| | | | |
| | He's Got the Whole World In His Hands (Live) | | |
| | | | |
| | | | |
| | | | |
| | His Eye Is On the Sparrow | | |
| | | | |
| | Take My Hand, Precious Lord | | |
| | Joshua Fit the Battle of Jericho | | |
| | | | |
| | | | |
| | | | |
| | Just a Little While to Stay Here | | |
| | There Is a Balm In Gilead (Live) | | |
| | When the Saints Go Marching In (Live) | | |
| | | | |
| | You'll Never Walk Alone (Live) | | |
| | | | |
| | Nobody Knows the Trouble I've Seen | | |
| | | | |
| | | | |
| | | | |
| | | | |
| | I Can Put My Trust In Jesus | | |
| | | | |
| | | | |
| | | | |
| | | | |
| | Come On Children, Let's Sing | | |
| | | | |
| | I Will Move On Up a Little Higher, Pt. 1 | | |
| | I Will Move On Up a Little Higher, Pt. 2 | | |
| | | | |
| | I'm Goin' to Live the Life I Sing About In My Song (Live) | | |
| | | | |
| | | | |
37 Songs, 2 Hours 26 Minutes
Released:

Mar 2, 2004

℗ Originally Released Prior to 1972 Couch and Madison Partners, Originally Recorded 1963 & Released 2004 BBC Worldwide, Originally Recorded 1961 & Released 2004, Originally Recorded 1963 & Released 1991, Originally Released 1954, 1955, 1956, 1958, 1959
Ratings and Reviews
Mahalia Jackson was born to sing
My mother, born and bred in the Deep South, brought me up listening to this exceptionally gifted singer, the incomparable Mahalia Jackson. I learned to appreciate the stirring and soulful musicality of this beautiful American gospel singer's voice and stylings, which transcend categorization and that never fail to uplift. The legend is that Mahalia Jackson was aggressively pursued by big-record labels, even back in the 50s and 60s, but declined, because they wanted her to sing blues or jazz or pop. She stayed true to her deep spiritual values and her voice and grace will live forever. If you'd like to see images of Mahalia Jackson, look her up on YouTube, where she is recorded for posterity. Thank you, Mahalia, for your gifts and for gracing us all with your music.
Trouble of the World
This song along with her songs of praise and worship, uplifts my spirit and gives me a feeling of God's awsome presence
Some Comments on the Essential Mahalia Jackson
This album is beautiful, and every song preserves the classic sound of pop while also pushing in some old-time religion tunes. I love it very much, especially when I need a little pick-me-up. It's inspiring, and it fills me with hope and faith when I feel slightly worse than usual.