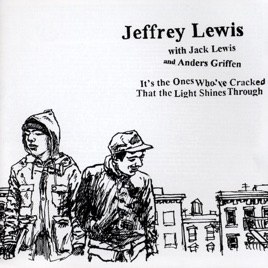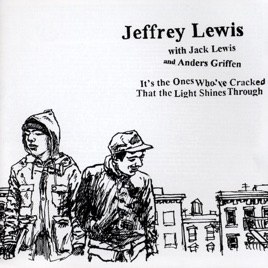 It's the Ones Who've Cracked That the Light Shines Through
Jack Lewis
TITLE
TIME

Anders Griffen, Jack Lewis & Jeffrey Lewis

Don't Let the Record Label Take You Out to Lunch

Jeffrey Lewis

Anders Griffen, Jack Lewis & Jeffrey Lewis

Anders Griffen, Jack Lewis & Jeffrey Lewis

Anders Griffen, Jack Lewis & Jeffrey Lewis

If You Shoot the Head You Kill the Ghoul

Anders Griffen, Jack Lewis & Jeffrey Lewis

I Saw a Hippie Girl On 8th Ave

Jeffrey Lewis

Anders Griffen, Jack Lewis & Jeffrey Lewis

You Don't Have to Be a Scientist to Do Experiments On Your Own Heart

Jeffrey Lewis
13 Songs, 40 Minutes
Released:

Jul 7, 2003

℗ 2003 Jeffrey Lewis under exclusive licence to Rough Trade Records Ltd.
Ratings and Reviews
Brilliant!
I just heard Mr. Lewis last night and was blown away. He makes an almost impossible chaotic stream of conciousness seem effortless and fluid. He's able to balance the humorous lyrics with substance that keeps it from sounding corny. He's passionate and sings with conviction, buy this album because you won't hear this stuff on the radio or tv ads...thankfully.