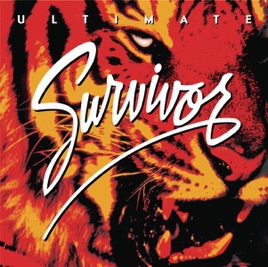 18 Songs, 1 Hour 16 Minutes
Released:

Jul 13, 2004

℗ This compilation (P) 2004 BMG Music
Ratings and Reviews
Survivor FTW
Survivor's a great band, and all of these songs are awesome. I've actually burnt out on Eye of the Tiger, but still love all of the songs with Jimi Jamison.
listen to more
people who say eye of the tiger is the only good song on this album are either deaf, musically challenged, or both. there is burning heart (from rocky IV) rockin' into the night, plus poor man's son.
best album ever!
this i sthe best album ever made of survivor! they added all of the top hits into one cd! if you dont want to pay for the entire cd, buy eye of the tiger, burning heart, and i cant hold back.