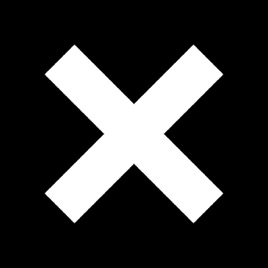 EDITORS' NOTES
For such a delicate, understated record, The xx's debut had a deep and indelible impact. The Londoners' genre-swirling sound—softly, efficiently blending haunted indie pop with dubstep and R&B—felt genuinely fresh and daring back in 2009. Before long, though, the album's heavy-lidded minimalism began to echo through pop, hip-hop, and R&B. Rihanna sampled "Intro" on "Drunk on Love" in 2011, the same year that Drake recast Gil Scott-Heron's Jamie xx-produced "I'll Take Care of U" as "Take Care." The much-duplicated intimacy and economy of xx were drawn from circumstance as much as design. The band–Jamie xx (born Smith), Romy Madley Croft, Oliver Sim, and the since departed Baria Qureshi—were simply trying to write music that they could manage onstage. "People were like, 'Why is it so simple and so minimal?'" Madley Croft tells Apple Music's Matt Wilkinson. "They thought that maybe we were going for a real minimalist aesthetic. But we just wanted it to be exactly what was playable live, which was quite simple because we were still learning our instruments."

"Felt like a massive impostor," adds Sim. "Because people were like, 'Wow, it must have taken such restraint to have so much space in your music.' And we went, 'There's space in our music?'"

Without that space and hush, the vulnerability and closeness of Madley Croft and Sim's duets might be lost. Listening to xx is like eavesdropping on a wee-hours conversation between the pair—which is remarkable given some of their early songwriting processes. "A lot of the songs were written through iChat, of just not wanting to be in the same room as one another," says Sim. "It's just like, share it, put in an iChat, as far away from eye contact as possible. Me and Romy didn't have really loud voices. It didn't make sense to make this huge sound that we couldn't contend with." As personal as these songs are, they found a huge connection as xx ascended to platinum status in the UK and a Mercury Prize win in 2010. "Our experience of meeting fans, it's very rarely 'What's this song about?' It's 'This song means this to me because of this,'" says Sim. "That's one rule we did have in the beginning: just keep it as universal as possible. There was no time, there was no place. There was no he or she."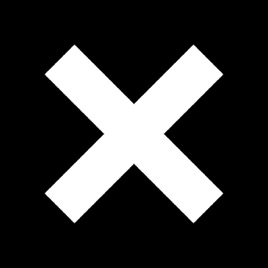 xx (Bonus Track Version)
The xx
EDITORS' NOTES
For such a delicate, understated record, The xx's debut had a deep and indelible impact. The Londoners' genre-swirling sound—softly, efficiently blending haunted indie pop with dubstep and R&B—felt genuinely fresh and daring back in 2009. Before long, though, the album's heavy-lidded minimalism began to echo through pop, hip-hop, and R&B. Rihanna sampled "Intro" on "Drunk on Love" in 2011, the same year that Drake recast Gil Scott-Heron's Jamie xx-produced "I'll Take Care of U" as "Take Care." The much-duplicated intimacy and economy of xx were drawn from circumstance as much as design. The band–Jamie xx (born Smith), Romy Madley Croft, Oliver Sim, and the since departed Baria Qureshi—were simply trying to write music that they could manage onstage. "People were like, 'Why is it so simple and so minimal?'" Madley Croft tells Apple Music's Matt Wilkinson. "They thought that maybe we were going for a real minimalist aesthetic. But we just wanted it to be exactly what was playable live, which was quite simple because we were still learning our instruments."

"Felt like a massive impostor," adds Sim. "Because people were like, 'Wow, it must have taken such restraint to have so much space in your music.' And we went, 'There's space in our music?'"

Without that space and hush, the vulnerability and closeness of Madley Croft and Sim's duets might be lost. Listening to xx is like eavesdropping on a wee-hours conversation between the pair—which is remarkable given some of their early songwriting processes. "A lot of the songs were written through iChat, of just not wanting to be in the same room as one another," says Sim. "It's just like, share it, put in an iChat, as far away from eye contact as possible. Me and Romy didn't have really loud voices. It didn't make sense to make this huge sound that we couldn't contend with." As personal as these songs are, they found a huge connection as xx ascended to platinum status in the UK and a Mercury Prize win in 2010. "Our experience of meeting fans, it's very rarely 'What's this song about?' It's 'This song means this to me because of this,'" says Sim. "That's one rule we did have in the beginning: just keep it as universal as possible. There was no time, there was no place. There was no he or she."

| | TITLE | | TIME |
| --- | --- | --- | --- |
| | | | |
| | | | |
| | | | |
| | | | |
| | | | |
| | | | |
| | | | |
| | | | |
| | | | |
| | | | |
| | | | |
| | Hot Like Fire (Bonus Track) | | |
12 Songs, 42 Minutes
Released:

Aug 14, 2009

℗ 2009 XL Recordings Ltd.
Ratings and Reviews
Basic Space, Open Air
As an aspiring music-maker, The xx are an inspiration. Their simple no-frills music, head bobbing beats, and shoe gazer style makes the talent shine right through. Smooth, sustaining guitar licks and pounding bass helps to drive the breathy vocals throughout the album. Their keyboard work is easy and effective.

Seeing them live put a smile on my face and then caused my jaw to drop. The lyrics pierced right through me, the drum work made me want to dance in my seat, and the reverb spoke to my soul.

I can't stop listening to this album. I just saw them earlier tonight and can easily say they are the next big thing. There is nothing masking their raw talent, just pure music. xx is my album of the year

You will not be disappointed.
loved it.
I used to be a total mainstream pop music listener(I'm a girl). About a year ago I started listening to alternative music, and I totally switched my music taste at that point. If you like alternative music, a nice slow song, or just something calm to listen to, I highly suggest listening to the Xx. They are amazing and quite talented. Love the vocals.
AMAZING
I've never been the person to love alternative music ( I used to like Drake, One Direction, and all that stuff ) but now I am in LOVE with this music