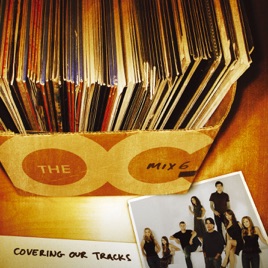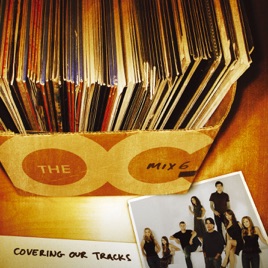 The O.C. Mix 6 - Covering Our Tracks
Various Artists
TITLE
TIME

Can't Get It Out of My Head

John Paul White

Waiting for a Girl Like You (Bonus Track)

Cobra Verde
13 Songs, 52 Minutes
Released:

Dec 2, 2006

℗ 2006 Warner Records Inc.
Ratings and Reviews
A Complete and Utter Disappointment
I have loved The O.C. and its music from the very beginning. I own all of the mixes and have played all of the songs to death on my computer. I have even been introduced to many of my favorite artists by their involvement in The O.C. soundtracks. Honestly, the music from The O.C. defines my life.

I was eagerly awaiting the release of Mix 6, until I discovered that it was a covers album. Not only is it just a covers album, but all of the songs are covers of songs that have already been on the show. Don't get me wrong - I love the original versions of all of these songs, but this is just ridiculous. Are the music producers really that desperate that they don't want to depend on new material by little known arists? I mean, that was what The O.C. was all about - finding new songs by new artists, not old songs by artists that are well known or who have already been featured on The O.C. soundtracks.

Obviously, as the quality of the show itself is declining, so is the quality of the soundtracks. I hate to say it, but this is the first O.C. mix that I haven't liked. Don't waste your time or money on this - the first, second, and third mixes are incredibly amazing and worth every penny.
"Most of them aren't even original songs"
No way, an album called "Covering Our Tracks" doesn't have original songs on it?
Cover:An adaptation of a song created by on band, perfromed by another band"
This is an album of covers of various songs, and personally, I thought this album was a delight.
If anyone has ever heard the originals, I'd imagine you would be impressed on how they have been transformed by the talented musicians that took the challenege upon themselves to cover such songs.
WOW this is bad. read on and I will explain.
I have bought all the OC cd's so far and have loved them. The music is one of a kind. I have been 100 and 10 percent pleased everytime. However this is probably the worst cd ever. Why? because there are no "good" songs, most of them are remakes of popular songs made by inferior bands, and its just boring. I feel like I completely wasted my money on this cd.k