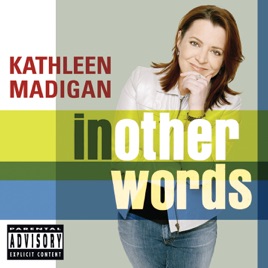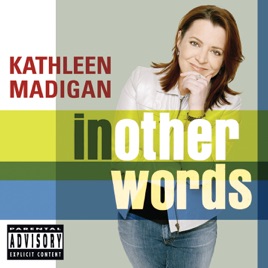 12 Songs, 47 Minutes
Released:

Mar 21, 2006

℗ 2006 Warner Records Inc.
Ratings and Reviews
Great Comic
I first saw Kathleen on Last Comic Standing, and she is awesome! Shes gotten marginally better from then on and she will only get better. She may not be as intense as other comics, but shes a riot.
I loved it
Like everything in life, some people are going to like this stuff and some aren't. I think she's brilliant and love her stand up. Been following her career for some time. The CD does start a bit slow, but picks up. Few places the splicing wasn't great, but still found myself laughing out loud throughout the tape.
pee your pants funny
I have been a huge fan of her for years. When i first saw her comedy central special I about peed my pants. She is a comical genius, where she comes up with this stuff is beyond me. My mom got her to sign her two other comedy cds for me and also got me her dvd. This album is hilarious, but I would say the best one is shallow happy thoughts for the soul but you can only get that off her site. the alien/fish joke gets me every time, she should have won on Last Comic Standing. She is worth the $9.99, think about it, if ya don't get starbucks for one day it is paid for and you will have this wonderful treasure to laugh at forever.