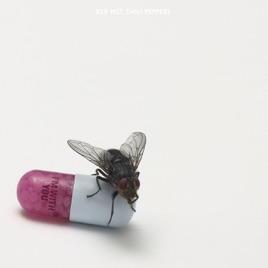 EDITORS' NOTES
Behind the shambolic splendor of a Red Hot Chili Peppers' performance is a tightly coiled symbiosis of musicianship. The band grapples with themes of life and death on I'm With You, an album born from the ashes of a friend's fatal overdose. Bringing a subtle style, Josh Klinghoffer has replaced John Frusciante as guitarist, but the band still retains its unmistakable Chili Pepper flavor. The totemic lead single, "The Adventures of Rain Dance Maggie," soars and bops with magnitude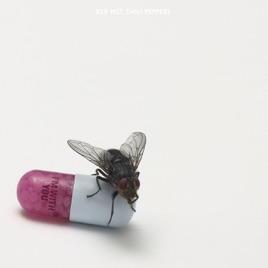 EDITORS' NOTES
Behind the shambolic splendor of a Red Hot Chili Peppers' performance is a tightly coiled symbiosis of musicianship. The band grapples with themes of life and death on I'm With You, an album born from the ashes of a friend's fatal overdose. Bringing a subtle style, Josh Klinghoffer has replaced John Frusciante as guitarist, but the band still retains its unmistakable Chili Pepper flavor. The totemic lead single, "The Adventures of Rain Dance Maggie," soars and bops with magnitude
| | TITLE | | TIME |
| --- | --- | --- | --- |
| | | | |
| | | | |
| | | | |
| | | | |
| | | | |
| | | | |
| | The Adventures of Rain Dance Maggie | | |
| | | | |
| | | | |
| | | | |
| | | | |
| | | | |
| | | | |
| | | | |
14 Songs, 59 Minutes
Released:

Aug 29, 2011

℗ 2011 Warner Records Inc.
Ratings and Reviews
1st yeee buddy
My 3rd favorite Rhcp Album

this is music

I'm With You > Carter I/V
I'm With You
This is a very different Red Hot Chili Peppers sound, and yet, it's also kinda familiar. To me, the album most resembles Stadium Arcadium and By the Way. As we all know, the beloved John Frusciante left the band a while back, and was replaced by Josh Klinghoffer. I'm sure we are all wondering if he is a good replacement. I am impressed with him. He has a very subtle sound to him, and is not outstanding like John is, but he has a similar vibe, and his backing vocals are great, probably better than John's actually. As Chad pointed out, Flea did a great job on this album.
Monarchy of Roses - 8/10 the first song on this CD is funky, and has good vocals, but it's a little too poppy for my taste.
Factory of Faith - 9/10 one of the grooviest songs off of the album, very upbeat, when I first heard the album this instantly became one of my favorites.
Brendan's Death Song - 8.5/10 A beautiful guitar piece by Josh, and it's sad but strong. I don't think RHCP has ever done a song like this.
Ethiopia - 9.5/10 probably Flea's best, or at least one of the best. The verses are in 7/8 (or 7/4, I'm not sure) and it kinda reminds me of Charlie from SA. "E-I-O-I-E-I-A!"
Annie Wants a Baby - 7/10 I don't know, I just find nothing that special about this song. It's almost too much of a repetitive feel after the previous songs. But hey, that's just my opinion.
Look Around - 9.5/10 Definitely a highlight. It's typical RHCP, very By the Way-sounding, and the clapping is a great touch.
Adventures of Raindance Maggie - 7.5/10 Good song, but it's not all that great. The music video, on the other hand is probably their best video, I suggest checking that out. Nice cowbell, Chad.
Did I Let You Know - 9/10 "Take me home, take me home" beautiful vocals, and very fast-paced. Definitely one you should get.
Goodbye Hooray - 9.5/10 Definitely another great job by Flea, AND by Josh. Both have solos in this song, very good job.
Happiness Loves Company - 8.5/10 Another one of those songs that is totally different of theirs. A cool take on piano, though.
Police Station - 11/10 Probably the best song off the ablum, and definitely is gonna go down in RHCP history. This song is so beautiful and so touching. It's kind of the Under the Bridge of the album. Everything about this song is perfect.
Even You Brutus? - 10/10 Great follow-up to Police Station. If you love when Anthony raps, you'll definitely like this song. I was smiling the entire time when I first heard this. It's about as funky as they can get.
Meet Me at the Corner - 8.5/10 Probably the most relaxing song off the album. Very mellow, in a good way.
Dance Dance Dance - 7.5/10 Kind of a weird way to end the album. It's not bad, it's just unusual. But I still would recommend it, just for the heck of it.
Overall, the album is kind of the start of a new Red Hot Chili Peppers. I reccommend the entire album, but if you're looking for only a few songs, I would reccommend Ethiopia, Look Around, Goodbye Hooray, Police Station and Even You Brutus.
Decent....
This album is mediocre for RHCP. I will always like it because RHCP are one of my favorite bands; but the hard truth is that none of the songs on this album stand out as "memorable". When you compare this album to all the RHCP music with Frusciante it's not even a close comparison. RHCP with JF was a whole other level of music. Songs like "Under The Bridge","I Could Have Lied","Funky Monks","Californication","Scar Tissue","This Velvet Glove","Wet Sand","Hey","Dani California", "If","C'mon Girl","By The Way", and the list of amazing songs with JF goes on and on. My point is, Josh has not given me any reason to believe he's a full Frusciante replacement on "I'm With You". It seems like his guitar is just in the background 90% of the album, following Flea and Chad while laying down textural layers. That is fine for some songs, but every once and while we want to hear funky first riffs leading or gnarly dirty solos; or even some really nice melodic stuff. If you are a bass player and primarily a Flea fan you will like the album. Flea has some good bass riffs and a good number of the songs start with hard thumping bass riffs. Also, Chad and Flea are still an amazing duo; truly a match made in heaven. Anthony is perfect on vocals as usual although I have one qualm - stop putting "hey" into chorus' please. So all in all, this album is definitely on the bottom of my list. It's not even close to BSSM, Californication, SA, or even By The Way. All I can say is I truly hope Josh is goo live, as in they continue their tradition of improving solos, riffs, and jam intros/outros; because if they don't and Josh is just playing studio lines I'm going to be really disappointed when I see them live. RHCP holds a high standard of being an amazing live band and very organic live. Time will only tell...