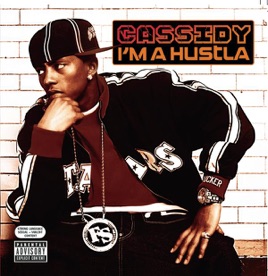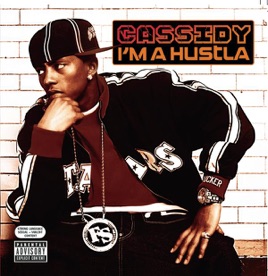 TITLE
TIME

The Problem vs. The Hustla

I'm a Hustla (Street Mix)

Can't Fade Me (feat. Nas & Quan)

Cassidy featuring Nas & Quan

Kick It Wit You (feat. Mario) [New Mix]

Cassidy featuring Mário

Get 'Em (feat. Swizz Beatz, Swizz Beatz & Swizz Beatz)

Cassidy featuring Swizz Beatz

So Long (feat. Mashonda & Raekwon)

Cassidy featuring Mashonda & Raekwon

6 Minutes (feat. Fabolous & Lil Wayne)

Cassidy featuring Lil Wayne & Fabolous

I'm a Hustla (Remix) [with Mary J. Blige]

Cassidy with Mary J. Blige
15 Songs, 1 Hour 5 Minutes
Released:

Jun 28, 2005

℗ 2005 J Records, a unit of SONY BMG MUSIC ENTERTAINMENT
Ratings and Reviews
5 stars 🌟
Lyrically one of the best albums out there. Swizz beats did his thing on this album as well, it's perfect !
I'm a hustla
Come on this album Is classic if you didn't like it you crazy all the tracks is crazy
Fun album
This album takes me back to what was a cooler time in Hip Hop. It feels like an eternity ago, but it was merely 9 or 10 years ago. Where does time fly off to?

This album was great and it was probably one of the LAST times that Cassidy did his own thing without trying to follow what's happening in mainstream music.