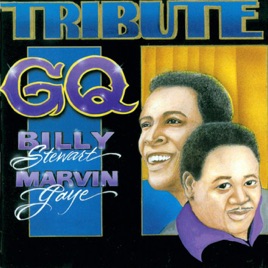 14 Songs, 57 Minutes
Released:

Mar 16, 1999

℗ 1999 ITP Records
Ratings and Reviews
Not worth waiting for
I sent in a request for "I Do Love You" and I waited patiently for it to show up on iTunes and was so happy to FINALLY see it here, but thankfully I listened to it before purchasing.
THIS IS NOT THE ORIGINAL VERSION OF THE SONG THAT MAKES ME TURN MY CAR RADIO UP AS LOUD AS IT WILL GO.
Was also waiting for "Sitting in the Park" but that's not the original either.
Come on iTunes...give us the real thing, PLEASE!!!
Tribute to Billy Stewart & Marvin Gaye fronting as GQ
This is not the 1979 GQ that I was hoping to get. I was really hoping iTunes would honor my refund request because I just purchased two songs Sitting in the park and I do love you, thinking it was the orig GQ Band and it is NOT I want my money back, NOW
Truly Disappointed
What a disappointment to find that my favorite GQ song was not the original ... it's a remake that doesn't come close. I recommend you spend your $0.99 on something else.