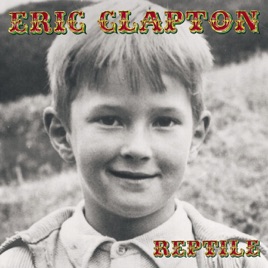 NOTA EDITOR
In the liner notes to this 2001 release, Eric Clapton explained that "reptile" was a term of endearment among the locals he grew up with in England. He dedicated the album to his beloved uncle Adrian, and though it's not always explicit, the songs exude feelings of familial affection and security. Part of that comes from Clapton's easy fusion of everything he'd done well in the previous decade: a murmuring fusion of folk-soul-jazz ("Reptile," "Modern Girl," "Believe in Life"), meaty blues revivalism ("Got You on my Mind"), and rumpled acoustic rambles ("Find Myself"). "Travelin' Light" and "Second Nature" elucidate Clapton's perennial affinity for J.J. Cale (although the latter song could also pass as a Sheryl Crow ringer), while "I Want a Little Girl" exemplifies the R&B naturalism that Clapton didn't perfect until he passed 50. For all its diverse pleasures—both subtle and brazen—Reptile is most distinguished by its forays into '70s-style soul music, a new look for Clapton. Backed by Billy Preston and the surviving members of The Impressions, Clapton summons the spirit of Curtis Mayfield and Donny Hathaway on "Don't Let Me Be Lonely Tonight" and "Broken Down."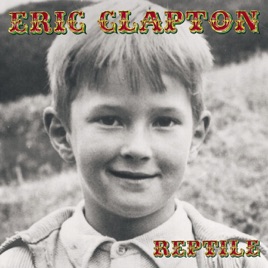 NOTA EDITOR
In the liner notes to this 2001 release, Eric Clapton explained that "reptile" was a term of endearment among the locals he grew up with in England. He dedicated the album to his beloved uncle Adrian, and though it's not always explicit, the songs exude feelings of familial affection and security. Part of that comes from Clapton's easy fusion of everything he'd done well in the previous decade: a murmuring fusion of folk-soul-jazz ("Reptile," "Modern Girl," "Believe in Life"), meaty blues revivalism ("Got You on my Mind"), and rumpled acoustic rambles ("Find Myself"). "Travelin' Light" and "Second Nature" elucidate Clapton's perennial affinity for J.J. Cale (although the latter song could also pass as a Sheryl Crow ringer), while "I Want a Little Girl" exemplifies the R&B naturalism that Clapton didn't perfect until he passed 50. For all its diverse pleasures—both subtle and brazen—Reptile is most distinguished by its forays into '70s-style soul music, a new look for Clapton. Backed by Billy Preston and the surviving members of The Impressions, Clapton summons the spirit of Curtis Mayfield and Donny Hathaway on "Don't Let Me Be Lonely Tonight" and "Broken Down."
| | TAJUK | | MASA |
| --- | --- | --- | --- |
| | | | |
| | | | |
| | | | |
| | | | |
| | | | |
| | | | |
| | | | |
| | I Ain't Gonna Stand for It | | |
| | | | |
| | | | |
| | Don't Let Me Be Lonely Tonight | | |
| | | | |
| | | | |
| | | | |
14 Lagu, 1 Jam 3 Minit
Dikeluarkan:

13 Mac 2001

℗ 2001 Reprise Records for the U.S. and WEA International Inc. for the world outside of the U.S.
Penilaian dan Ulasan
What is wrong with you people
This is one of the best Clapton has ever done mixing jazz with old time, and the jordarse you can't beat it
Nice
Particularly enjoy "Superman Inside". Pretty nice work from the master.
Reptile
Reptile is one of the most beautiful songs, but it's not Blues but great jazzy song.