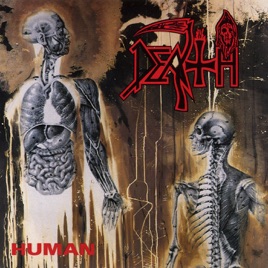 | | TITLE | | TIME |
| --- | --- | --- | --- |
| | | | |
| | | | |
| | | | |
| | | | |
| | | | |
| | | | |
| | | | |
| | | | |
| | God of Thunder (Bonus Track) | | |
| | Flattening of Emotions (Basic Instrumental Studio Tracks) | | |
| | Suicide Machine (Basic Instrumental Studio Tracks) | | |
| | Together As One (Basic Instrumental Studio Tracks) | | |
| | Secret Face (Basic Instrumental Studio Tracks) | | |
| | Secret Face, Pt. 2 (Basic Instrumental Studio Tracks) | | |
| | Lack of Comprehension (Basic Instrumental Studio Tracks) | | |
| | "Felt Good" - Studio Snippet (Basic Instrumental Studio Tracks) | | |
| | See Through Dreams (Basic Instrumental Studio Tracks) | | |
| | See Through Dreams, Pt. 2 (Basic Instrumental Studio Tracks) | | |
| | Vacant Planets (Basic Instrumental Studio Tracks) | | |
| | Cosmic Sea (Basic Instrumental Studio Tracks) | | |
| | Cosmic Sea, Pt. 2 (Basic Instrumental Studio Tracks) | | |
| | God of Thunder (Basic Instrumental Studio Tracks) | | |
| | Flattening of Emotions (Demos - March 25, 1991) | | |
| | Lack of Comprehension (Demos - March 25, 1991) | | |
| | Suicide Machine (Demos - March 25, 1991) | | |
| | Together As One (Demos - March 25, 1991) | | |
| | See Through Dreams (Demos - March 25, 1991) | | |
| | Secret Face (Demos - March 25, 1991) [Instrumental] | | |
| | Vacant Planets (Demos - March 25, 1991) [Instrumental] | | |
29 Songs, 1 Hour 47 Minutes
Released:

Dec 31, 1990

℗ 2011 Relapse Records
Ratings and Reviews
i hate to say it but this is awesome!!
i dont like death metal at all so when i say this it is really something. this is an awesome album, amazing guitar and vocals!!

R.I.P. Chuck
A True Masterpiece
A classic album and super influential style only a musical genius such as Chuck Schuldiner (R.I.P) can deliver. Technical guitar riffs, killer drumming, powerful bass - all come into a great harmony. I bought this album 20 years ago when it came out and I never stop listening to it and keep getting goose bumps! One of my favorite 10 Metal Albums!
Progression
From what I understand this is the album where DEATH began to make thier music more progressive. Following on the heels of the much heavier Leprosy and Spiritual Healing this album is a little bit of a change. Being a death metal band, they still have a level of brutality but this album is also very musical and complex. For me this is when DEATH began to be really good, reaching thier peek on The Sound of Perseverance. The whole album is worth your money but if you just want a few songs get Suicide Machine, Lack of Comprehension, and See through dreams. Oh, and I'm not gonna lie, the KISS cover; well it's pretty freakin' amazing.