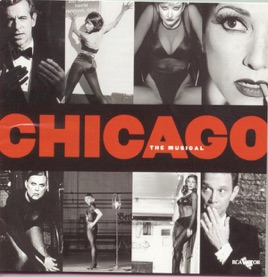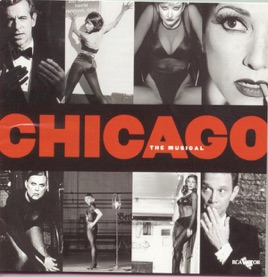 TITLE
TIME

Bebe Neuwirth & Chicago Ensemble (1996)

Ann Reinking & Rob Fisher

Michael Berresse, Bebe Neuwirth & Chicago Ensemble (1996)

Marcia Lewis & David Warren-Gibson

Bruce Anthony Davis, James Naughton & Chicago Ensemble (1996)

D. Sabella & James Naughton

We Both Reached for the Gun

Marcia Lewis, Chicago Ensemble (1996), James Naughton, Ann Reinking & D. Sabella

Ann Reinking & Chicago Ensemble (1996)

Marcia Lewis & Bebe Neuwirth

I Can't Do It Alone (Reprise)

Bebe Neuwirth

Rob Fisher, Bebe Neuwirth, Chicago Ensemble (1996) & Ann Reinking

Ann Reinking & Chicago Ensemble (1996)

When Velma Takes the Stand

Bebe Neuwirth & Chicago Ensemble (1996)

Chicago Ensemble (1996) & James Naughton

Marcia Lewis & Bebe Neuwirth

John Borstelmann, Bebe Neuwirth, D. Sabella & Ann Reinking

Bebe Neuwirth, Ann Reinking & Chicago Ensemble (1996)
22 Songs, 1 Hour 13 Minutes
Released:

Nov 12, 1996

℗ 1997 BMG Music
Ratings and Reviews
good but...
i LOVE this musical!!!! even though i think the movie version is better this is 1 of the originals. high point- all that jazz not album only!
Favorite Album EVER!!!
i listen to this album every sigle time i turn on my iPod! soooo excited 2 go & see the show in NYC on May 3, 2009! my favorites are All That Jazz, Cell Block Tango, & Overture! they're all amazing! luv it! if i could give it 10 stars, i would!!! if u LOVE broadway but have never seen the movie or musical, buy this album or @ least All That Jazz. get the movie too, while you're @ it!!!!
Cell Block Tango!
i totally love this song! The play is hilarious and i love how they have everyone dancing in the cages cause the woman are in prison. Awesome album if you love broadway and drama!