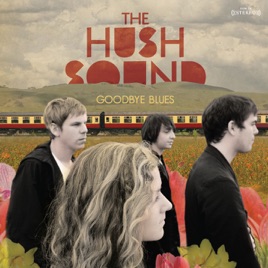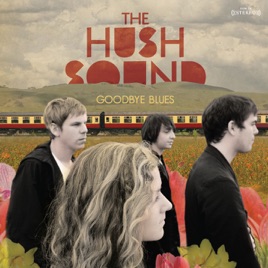 | | TITLE | | TIME |
| --- | --- | --- | --- |
| | | | |
| | | | |
| | | | |
| | | | |
| | | | |
| | | | |
| | | | |
| | | | |
| | | | |
| | | | |
| | | | |
| | | | |
| | | | |
| | You Are My Home (Bonus Track) | | |
| | Pretty Down to Your Bones (Bonus Track) | | |
| 16 | The Making of Goodbye Blues | | |
| 17 | | | |
17 Songs, 48 Minutes
Released:

Mar 17, 2008

℗ 2008 Fueled By Ramen, LLC. All Rights Reserved.
Ratings and Reviews
New sound, but still the same amazing
I felt reviewing each song, because they are al individually great songs:
Intro- great beginning, the sound is very raw. It made me want more
Honey- This was a good sum of the album. Good pick for a single.
Medicine Man- One of the best songs on the album. The beginning is very head-bobbing.
The Boys are Too refined- I like how they put all of their instruments together here.
Hurricane- I love the piano, very beautiful song.
As You Cry- I think this is Bob's best track, out of all the cds, personally.
Six Interlude- Just awesome!
Molasses- The lyrics are very well written.
That's Okay- Not one of the stand out tracks, I think, but it still is awesome.
Not Your Concern- This kind of reminds of Like Vines.
Love You Much Better- One of my favorites, makes me want to jump up and down
Hospital Bed Crawl- I really love the line, "your the only angel I ever gave away"
Break The Sky- I could listen to the refrain in this song over and over again.
You are my home- Greta's voice is so beautiful in this one.
Pretty Down To Your Bones- Great closing, just like the intro, it keeps you wanting more.
Wow, that was long, but I hope it was helpful =D buy goodbye blues!!!

Excellent Changes but Leaves Some to Be Desired
I will start this by saying that the album is great. The songs were, as usual, well written and expressive. The instrumentals are very well played, however the tempo of the songs tends to not change much (a minor concern). Greta's vocals have changed dramatically, rather than her usual falcetto voice that doesnt have much of a back to it, she has adopted a very bluesy strongly backed style of singing which seems appropriate given the title of the album. While this change is pleasent, it does leave the listener looking for just one song sung the old way. On the other side of the THS vocals there is Bob. As per usual his singing is very good, however, he is for the most part missing from this album. He has only 3 songs which he fronts, and it leaves the listener wanting more Bob. More so it makes me miss the interplay of Bob and Greta's voices like in "My Apologies". This can be easily explained by the bands near breakup though. Even despite these issues the album seems to be a real step toward progression for the band. Their experiments with beat emphasis, easily heard in "The Boys Are Too Refind", yeilds very pleasing results, and particularly with how perfectly Greta leads the boys through this powerhouse of a song which also includes just a little of the wonderful interplay between Bob and Greta. All in all the album is a wonderful addition to any collection, especially fans of the band, for whom it is a must have. It is not perfect, but few albums in history are, but this album is close, and it is very refreshing to see that THS has not changed their style to fit what is in vogue like some of their Fueled by Ramen bretheren have done (cough *Panic at the Disco* cough). In the end the final word is BUY THE ALBUM.
The Hush Sound comes through again
I won't make this long ... The Hush Sound came through again. The album still has the same up tempo feel of So Sudden and Like Vines, but the band seems more refined. However, Bob is missing too much from the album. I believe he has about 3 songs on here where he takes the lead, where he has about half or more on the other albums. Don't get me wrong, Greta is amazing, but I like when there is an even mix of the both of them singing. This album is mostly Greta. Therefore, there is really no song on here like "Don't Wake Me Up," "Wine Red," or "Where We Went Wrong." Musically, it's amazing. I listened to the whole album ealier today, so maybe with a few more listens, I'll get used to Greta being the overwhelming force. That is the only reason why I don't give this album 5 stars (unlike Like Vines, which is nearly perfect for me). I believe it stronger than So Sudden, however. Anyway, 4 stars and another great album