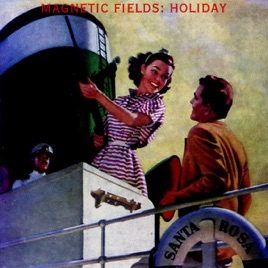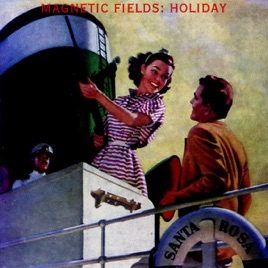 | | TITLE | | TIME |
| --- | --- | --- | --- |
| | | | |
| | | | |
| | | | |
| | | | |
| | | | |
| | The Flowers She Sent and the Flowers She Said She Sent | | |
| | | | |
| | | | |
| | | | |
| | The Trouble I've Been Looking For | | |
| | | | |
| | All You Ever Do Is Walk Away | | |
| | | | |
| | | | |
14 Songs, 36 Minutes
Released:

Sep 27, 1994

℗ 1999 Merge Records
Ratings and Reviews
Some of the best music out there!
This album is a classic, no matter which tracks you like or dislike. My personal favorites are 'Torn Green Velvet Eyes,' 'All You Ever Do Is Walk Away,' 'Strange Powers,' and 'Take Ecstacy With Me.'

When I was only a baby, this was the kind of music my dad (whom I am very close to) would listen to constantly, and so naturally I grew up singing these songs when I felt like singing, instead of 'Mary Had A Little Lamb' and such.
What a surprise it was to me when I discovered how few people had actually heard about The Magnetic Fields! XD
Solid Album from a phenomenal band.
"Painfully upbeat music meets absurdly depressing lyrics" is pretty much what the Magnetic Fields is all about. It sounds silly, but Stephen Merrit happens to be one of the best lyricists of his generation, so geez: it works. Musically, you really have to like this style of experimental indie synth-pop, as well as Merrit's unique low-velocity voice, so preview before you buy. This certainly isn't their best album (69 love songs is the true classic as well as the most accesible) and while its got some great lines and ideas, lacks the sort of standout tracks that would make it an essential.
Great album
I love this album and I can't stand Belle and Sebastian. It's like comparing an apple to a really really good apple. This is actually a really dense and clever set of synthisized pop. You probably think you hate eighties style synth-pop. I thought I did too until I heard this CD. If you don't believe me, just download The Flowers She Sent or Desert Island. If those don't permanently lodge themselves into your brain, don't bother with the others. Just keep listening to Belle and Sebastian, I guess.