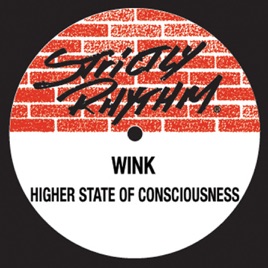 | | TITLE | | TIME |
| --- | --- | --- | --- |
| | Higher State of Consciousness (Dj Wink'S Hardhouse Mix) | | |
| | Higher State of Consciousness (The 611 Acid Groove Mix) | | |
| | Higher State of Consciousness (Tweekin Acid Funk) | | |
3 Songs, 21 Minutes
Released:

Jan 1, 1995

℗ 1995 BMG Rights Management (US) LLC
Ratings and Reviews
Iconic "Funky Breaks"
Tweakin' Acid Funk...I still remember the first time I ever heard this track. It was early '95 and DJ Dan was the one who dropped it. It was the craziest thing I had ever heard up to that point in time. Every time I hear it, all I can think about was how floored the crowd was when they heard it. It's been remixed, re-released, re-pressed, and bootlegged by dozens of producers throughout the years, but this one is it. I STILL have this on 12" - nearly 13 years later. One of my all-time favorite tracks, and probably some of Josh Wink's best work ever. Less than a buck for the track, and I paid $25 for it in 1995.

Five Stars for being probably the most recognized Acid Breaks track of all time.
higher state of consciousness
I CAN NOT even!! Gagging.
Good track
take'em back to the early 90's