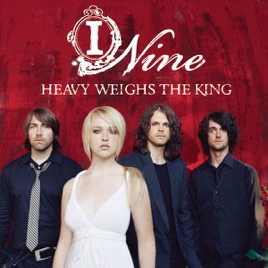 11 Songs, 41 Minutes
Released:

Apr 29, 2008

℗ 2007, 2008 J Records, a unit of SONY BMG MUSIC ENTERTAINMENT (C) 2008 J Records, a unit of SONY BMG MUSIC ENTERTAINMENT
Ratings and Reviews
Paramore/Avril Fans - THIS IS 4 YOU!!!
This is like a cd mix of paramore's music combined with avril's voice except the voice is BETTTER - I love how even though this cd has an attitude, it also isn't an "angry" cd. And comeon - at 6.99?? this is a STEAL! buy this cd - you won't be disappointed !!! :-)
Glossy, yes. But wait...there's more.
Bought this today and its not bad...tough to review b/c it opens with a few songs I don't care much for but hits its stride right about the time "Beckon" comes in. From there it leaves most of the bubblegum behind and goes into some real solid music. The guitar in "Alive" is great and harkens back to STP and Soundgarden (I swear, listen for it!). The guitar in "Solar" is crazy. A complicated blend of songs. FleetwoodMac. Sixpence/ Black Crows. ("I'll be there") Pearl Jam?... If these guys are supported, they will fly.
Hard Copy
I absoultly love this cd, I heard it on I Like and I love love love love it, but I think they should go ahead and publish the hard copy figuring that many people don't have an iPod or iTunes, so they can't buy from the store or just don't like buying from the store, just in case their computer crashes.