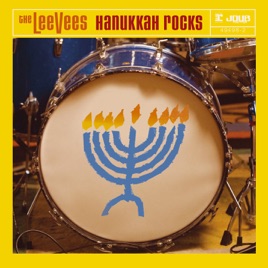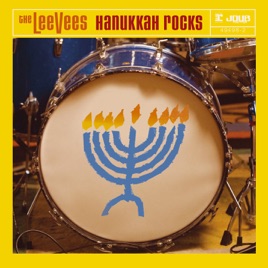 | | TITLE | | TIME |
| --- | --- | --- | --- |
| | | | |
| | Applesauce vs. Sour Cream | | |
| | | | |
| | | | |
| | How Do You Spell Chunnukkahh? | | |
| | | | |
| | Jewish Girls (At the Matzoh Ball) | | |
| | | | |
| | | | |
| | | | |
10 Songs, 29 Minutes
Released:

Oct 25, 2005

℗ 2005 Nettwerk Music Group Inc
Ratings and Reviews
WOW ! This is awesome!
hmm? All songs about Chanukah? When I bought this cd, I expected it to be interesting. Well, it left interesting in the dust and is flat out FANTASTIC! This is the perfect Chanukah/holiday record. Incredibly catchy, Smart, musical, funny, sweet and great for the whole family. Thank you LeeVees for making the holidays rock!
Ps The LeeVees are actually Adam from Guster and Dave from The Zambonis. Thats sooo cool!
A Gift for All Eight Days! Perfect!
Catchy hooks, clever lyrics and singable tunes! Finally a Hannukah album that Jews and Gentiles will enjoy. This is no ordinary holiday album and the songs are a lot of fun to listen to. Deserves a place in your collection to add some spirit to the holiday. "Goyim Friends" is hilarious and catchy and songs like "Kugel" and "Nun Gimmel Heh Shin" deserve multiple listens to appreciate their poignancy. Not only a good Hanukkah album, but the kind of music that stands on its own merits.
WOW, unexpectedly awesome!
I bought the cd without seeing any reviews, because I am throwing a holiday party. I am not myself Jewish, but my boyfriend and many of my friends are...I absolutely love this cd. i would listen to it all year round!