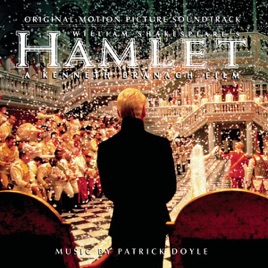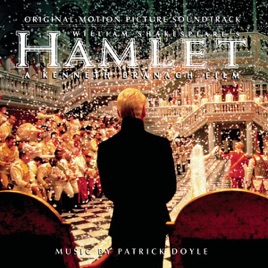 TITLE
TIME

To Thine Own Self Be True

Orchestra

What a Piece of Work Is a Man

Orchestra

Out Out Thou Strumpet Fortune

Orchestra

Now Could I Drink Hot Blood

Orchestra

And Will 'a Not Come Again?

Orchestra

Sweets to the Sweet - Farewell

Orchestra

Part Them They Are Incensed

Orchestra

Go Bid the Soldiers Shoot

Orchestra
26 Songs, 1 Hour 15 Minutes
Released:

Dec 10, 1996

℗ 1996 SONY BMG MUSIC ENTERTAINMENT
Ratings and Reviews
Absolutely Beautiful
Setting "In Pace" to a film score was a wonderful idea. The treatment of the piece is stunning. Other original themes are at least as beautiful; among my favorites is "Oh, What a Noble Mind". By the end of the album however, you may tire of the repetative variations of these and other themes. Nonetheless, it is so beautifully done I never fail to listen to the entire album each time I'm in the mood for some touching music.
Another Patrick Doyle Masterpiece
By this point in time, Patrick Doyle is well established as a prominent composer of film scores. He has scored Kenneth Branagh's Shakespeare films ever since 1989's "HENRY V"; that and his score for "MUCH ADO ABOUT NOTHING" are both very well done. The same holds true for "HAMLET", Mr. Doyle's score for Mr. Branagh's 4-hour film. The film is an epic, and the music suits it perfectly; encorporating fanfares, atmospheric and tense interludes, exquisite string arrangements, and conveying a sense of pathos, this album is a true gem. And credit is of course due to Mr. Robert Ziegler, who conducted the orchestra and obviously played a major role in conveying Doyle's symphonic vision from the page to the screen. Credit is also due unto Placido Domingo, whose performance of "In Pace" is truly extraordinary. The song is operatic, sung in Latin, but one does not need to speak Latin to understand the message of attaining peace after a struggle against evil. Highly recommended.
Great music
This is perhaps some of the best stuff that Patrick Doyle has written to date.
The only problem I have is that iTunes got the artist name wrong. The artist is Patrick Doyle the conductor is Robert Ziegler. I hope that they correct this.