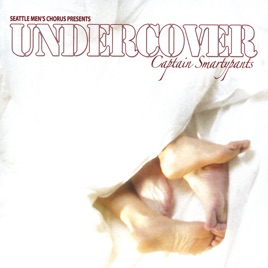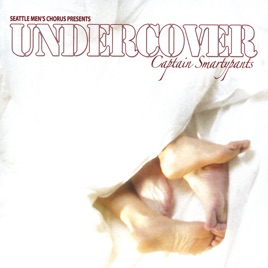 | | TITLE | | TIME |
| --- | --- | --- | --- |
| | | | |
| | | | |
| | | | |
| | | | |
| | | | |
| | | | |
| | | | |
| | | | |
| | | | |
| | | | |
| | | | |
| | | | |
| | Believe / I Got You, Babe / The Beat Goes On | | |
| | | | |
| | | | |
15 Songs, 57 Minutes
Released:

Jul 4, 2004

℗ 2004 Captain Smartypants
Ratings and Reviews
Captain Smartypants raises the bar!
What kind of name is "Captain Smartypants"? Who cares? As long as they keep turning out innovative arrangments such as this. As their publicity states "This ain't your mama's Downtown!" The dopplering effect on "Downtown", the slight bossa nova color to "Killing Me Softly", all of these old classics are fresh - new... and I can't put it down! Ultra-tight harmonies and vocals. A standard in my iPod, never removed to 'make room' for holiday music or podcasts... You will not regret this purchase!
Indulge
Captain Smartypants has assembled a string of inventive covers of songs you thought you already loved enough.These selections are familiar but a little off the beaten path, not done to death (except for "Fernando," which HAS been done to death -- it died for freedom in the sand). This is a choral ensemble with taste and skill but also fun and vibrancy.

Some of the arrangements are straightforward and sincere ("Hallelujah," "I Want Love," a "Vibrate" that respects Rufus Wainwright without fossilizing him). Others are fun and silly (the Cher medley, "Suddenly Seymour," and "Xanadu," a dismissed song that suddenly I can't get enough of -- who knew?). Others are inspired reinventions ("Fire and Rain" underscored by the flavor of a bluesy Gershwin prelude that amplifies the emotion, "Killing Me Softly" with salsa, "Drift Away" with homages to all manner of pop musicians and a rich sound that warrants the subtitle "And Wallow in These Chords").

Complaints: I respect the dark treatment of "Downtown," but I am still waiting for a version of this great song that is both in tune (like this one) and joyous (like the Petula Clark version). And it rankles me a bit to hear "Hallelujah" not rhyming with "do ya" but "clashing with "do you." I dote on good choral dictoin but that's taking it too far even for me. Also, after listening to this CD about 20 times in a row in the car, scrubbing the songs out of your head can be difficult.

Some choral groups depend too much on goodwill and purchases by family members. This allows them to skimp on production values and rely on canned instrumentals. Captain Smartypants has taken care to get top-notch engineering and instrumentalists who do justice to the orchestrations but still sound like a live performance. This CD's sound stacks up against anything else you will hear. There's none of the characteristic hiss and wahhhh that many choral recordings suffer from. The sound is quite alive. I'll add that these singers mesh perfectly as a blended sound, but step back into individually expressive personalities for solos such as a surprisingly affecting "Suddenly Seymour" and an erotic "Use Me."

Language -- such a strange and troubling tool. How certain can we be about statements like "I understand you" or "I love you" or "I prefer turnips"? Here's the best-case scenario for feeling a rock-solid security in the truth of a sentence: "This CD will make your life better."
There's an Idol in them thar Tracks...
Track 13, "Believe / I Got You, Babe / The Beat Goes On," features B-Shorty, a.k.a. Blake Lewis, who beat-boxes and actually mixed the track himself. Blake is currently a finalist in American Idol. "Believe" is a wild sampling of what he can do with a gaggle of maniacs like the Pants...