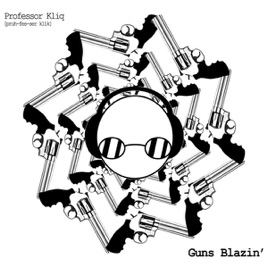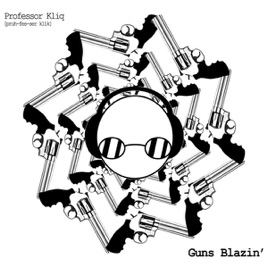 11 Songs, 46 Minutes
Released:

Jan 1, 2007

℗ 2007 Professor Kliq
Ratings and Reviews
Class Is Finally In Session!
I have the good fortune of being the proud brother of the Professor... I have watched him grow musically from his early attempts to this grand culmination of artistic expression. Not being a fan of the genre myself, I am not easily entertained with electronic music... I don't care who is behind it. So there is no bias in my review. I genuinely feel that Professor Kliq's music holds a dynamic element lacking in so many other artists. He manages to stray from repetitive loops, and the songs twist and turn as they wrap around compelling samples. The use of original sounds created, and sampled by him give the music a unique sound you'll hear nowhere else. To finally see all of these elements be pulled together into what is one solid musical piece is incredibly exciting for me. If I hold any bias at all, it simply an incredible pride I have in my brother. For sticking with his passion through good times and bad. Holding onto what's important to him, and allowing his talent to grow. Needless to say I highly reccomend checking this out. Stick it in your car... crank it at maximum volume, and enjoy. You'll be glad you did.
Get an education
Let me start off my expressing my distaste for what would be "normal" electronic music. The repetitiveness, and general unoriginality always was a turn off. I was so put off, and thought that all electronic music was the same.

It all changed the day I heard Guns Blazin' - I was wrong, and I knew it. The Professor is the real deal - independent to the core, he weaves organic tracks in and out of the electronic mix - making what would ordinarily be bland an incredibly exciting listen.

I suggest you check this record out, even if you're not a fan of electronica.
Power and Originality
This album doesn't really have a genre. Sure, it's sampled electronic music, but not like you'd expect. Each song has a mood, each mood is so well put together, that you'll forget what type of music you're listening to altogether. You can dance to it, if you want. You can throw it on in the background, or you can just sit and stare at some bad visualizations and appreaciate it for what it is. Instant classic.