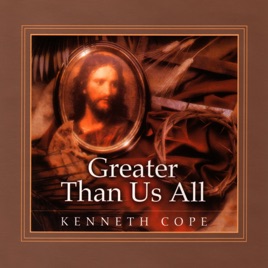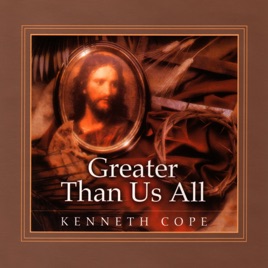 9 Songs, 45 Minutes
Released:

Dec 31, 1988

℗ 2001 Lumen Records
Ratings and Reviews
An "Oldie but Goodie"
Kenneth Cope has been around for a while. At least since I was a youth and that was over ten years ago. His songs help bring me peace and the music soothes my soul. I love this album especially as it does remind me why I believe In Jesus as the Christ. The music is both beautiful and compelling, the words powerful as a reminder of all that we go through. Definitely worth the purchase.
An important part of my testimony's growth
I wasn't always active in the church. Suffice it say, at one point I decided to change that. Kenneth Cope and this album became an important part of my journey. It's rare to have a music creation so broadly and minutely convey the story and mission of our savior than Greater Than Us All. Inspired.
Most Influential
I believe this was the most influential music that in my youth and after I returned from my mission. When the truth is spoken or sung it goes down into the hearts of the children of men. Jesus Christ will always be a our truest friend. He loves us. He sacrificed and died for us. He will lift us no matter our circumstances. We must turn to him. We must put our trust in him and with his love and confirmation by the holy ghost we will always know the truth and bound by his love.
We sang this whole album in our sacrament meeting with the youth and single adults in our ward in syracuse, utah several years ago, but remains in my soul as an integral part of my testimony and love for the Lord. Thank you Kenneth Cope for interpretering Christ accurately not only through your music powerfully, plainly and understandably clear.