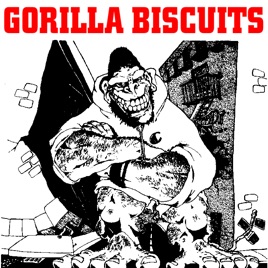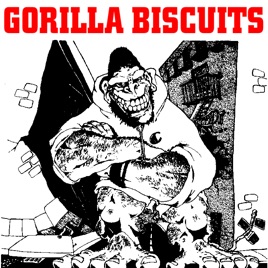 | | TITLE | | TIME |
| --- | --- | --- | --- |
| | | | |
| | | | |
| | | | |
| | | | |
| | | | |
| | | | |
| | | | |
| | Sitting Round At Home (Bonus Track) | | |
| | Biscuit Power (Bonus Track) | | |
| | Short End of the Stick (Bonus Track) | | |
| | Hold Your Ground (demo) [Bonus Track] | | |
| | Slut (demo) [Bonus Track] | | |
12 Songs, 19 Minutes
Released:

Jan 1, 1988

℗ 1988 Revelation Records
Ratings and Reviews
Definitely one of my favorite cds and bands
This is possibly one the best classic HC cds on itunes. Only true fans of the genre know the significance of GB. This is the real deal, when it was about the music, not about being on mtv. This cd has everything from speed and talent, to anger and optimism. I suggest anyone who are fans of Hardcore and real Punk to at least listen to all of the tracks because they are all classics. My favorites include: "High Hopes", "Gorilla Biscuits", and "Finish What you Started", but every track is extremely good. If you don't like it, then don't listen to it. If you're straight edge, you already own it.
Circle pit Madness!!!!
I love Gorilla biscuits and I'm glad to see itunes is representing old school new york hardcore so these bleeding emo kids can see what real music is, and what it will be again one day, just one question, where is CIV itunes?????
The best thing to come out of 2nd wave HC
SxE-esch, but not preachy..light-hearted, fun, positive, humorous, inclusive.
This is still before hardcore became a butt stupid branch of heavy metal. GB had a suprisingly good sense of melody and arragement compared to anything else happening in the HC movement of it's time. The production is great....raw, furious and not overproduced like everything "punk and HC" is today.
This is the direction american HC should have gone in...unfortunatly, things got real stupid, real quick from the early 90's on...too bad.