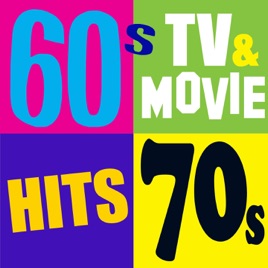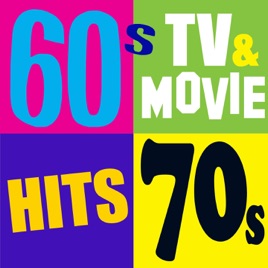 60's, 70's TV & Movie Hits (The Greatest Themes of All Time)
Various Artists
TITLE
TIME

Hawaii Five-0 (TV Series Theme)

John Carter & Soulsonic

The Benny Hill Show (TV Series Theme)

Robin Butler

Mission Impossible (TV Series Theme)

Patrick Forsey

The Pink Panther (TV Series Theme)

Larry Santini

Charlie's Angels (TV Series Theme)

Mirage

Mah Na Mah Na (From "The Muppet Show")

Animotion

I Dream of Jeannie (TV Series Theme)

Steve Van Doren

Space 1999 (TV Series Theme)

Nick Tate

Doctor Who (TV Series Theme)

Tim Baker

Bonanza (TV Series Theme)

Chris Everett

Starsky and Hutch (TV Series Theme)

Andrew Davidson

Bewitched (TV Series Theme)

Cameo

The Addams Family (TV Series Theme)

Animotion

The Persuaders (TV Series Theme)

Phillip Ashmore

The Lonely Man (From "Hulk")

Richard Saint Claire

Love Boat (TV Series Theme)

Sebastien Renault

Get Smart (TV Series Theme)

Robin Masters

Kung-Fu (TV Series Theme)

Ken Miura

U. F. O. (TV Series Theme)

Brett Sinclair

James Bond Theme (From "Dr. No")

Ray Barnett

The Good, the Bad and the Ugly (Theme)

Django Steward

The Ecstasy of Gold (From "The Good, the Bad and the Ugly")

Larry Yuma

A Fistful of Dollars (Theme)

Flamingo

Carillon (From "For a Few Dollars More")

Willie Blake

Gonna Fly Now (From "Rocky")

Peter Capaldi

The Entertainer (From "The Sting")

Theo Van Den Bergh

Sarabande (From "A Clockwork Orange")

Mercer & Gissal

Tubular Bells (From "The Exorcist")

Spectra
35 Songs, 1 Hour 31 Minutes
Released:

Jul 26, 2014

℗ 2014 Beat Boutique
Ratings and Reviews
Buyer beware
As far as I can tell, most of these are not the originals. Some are pretty obvious – particularly the themes for Love Boat and Star Wars.
Star Wars is wrong
The two other people that wrote a review, have they even seen the shows to judge the songs? Because I
have seen The Pink Panther,and that
is the actual song! Star Wars is wrong though.
Imposter
none of these are originals and that's a shame!