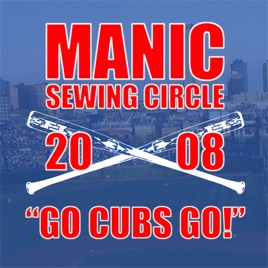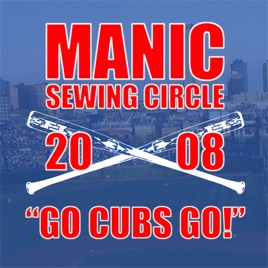 1 Song, 2 Minutes
Released:

Jul 23, 2008

℗ 2008 Manic Sewing Circle
Ratings and Reviews
A new Rock version of Steve Goodman's 1984 classic, "Go, Cubs, Go!"
Since 2004, Manic Sewing Circle has been playing their unique blend of Ska/Reggae and Punk-Rock to the masses. Infusing a unique sound of saxophones, trombones and keyboards, four years later the band stepped out of their element and recorded a new Rock version of Steve Goodman's 1984 classic, "Go, Cubs, Go!" From that season on, the Chicago Cubs have been playing Goodman's song after each home game win. The band is influenced by Green Day, Big D and the Kids Table, Slapstick and older Ska and Reggae bands like The Skatalites and Prince Fatty. "MSC" has recorded two records, 2005's Nobody Gets What We're Saying and 2007's Summer Spins EP. They toured with the Vans Warped Tour (2006/2007) on Midwest-East coast legs and have been featured on Chicago's WGN-TV Morning News Show.

I heard this on John Williams WGN 720
I want to belive... Like a child belives in Santa. That un relentless belief, that The cubs will win today. Great Morden Cover of a great Cubs Song.
Go, Cubs, Go!
This song, in my opinion, is the only song by Manic Sewing Circle worth listening to. It's very good, and I love the Tenor Sax break. I love the Cubs, but they can't catch a break. Need a new coach and a new everything (except for the field, which can stay :D). Maybe 2011'll be the year. Only time will tell.