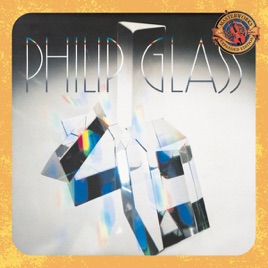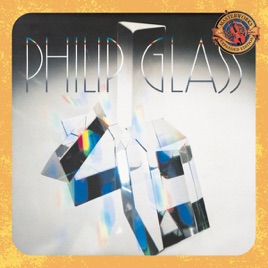 | | TITLE | | TIME |
| --- | --- | --- | --- |
| | By Philip Glass - Philip Glass, The Philip Glass Ensemble & Michael Riesman | | |
| | By Philip Glass - Philip Glass, The Philip Glass Ensemble, Michael Riesman, Linda Moss, Lois Martin, Julian Barber, Al Brown, Maureen Gallagher, Seymour Barab, John Abramowitz, Fred Zlotkin, Richard Peck, Jack Kripl, Jon Gibson, Sharon Moe & Larry Wechsler | | |
| | By Philip Glass - Philip Glass, The Philip Glass Ensemble, Michael Riesman, Linda Moss, Lois Martin, Julian Barber, Al Brown, Maureen Gallagher, Seymour Barab, John Abramowitz, Fred Zlotkin, Richard Peck, Jack Kripl, Jon Gibson, Sharon Moe & Larry Wechsler | | |
| | By Philip Glass - Philip Glass, The Philip Glass Ensemble, Michael Riesman, Linda Moss, Lois Martin, Julian Barber, Al Brown, Maureen Gallagher, Seymour Barab, John Abramowitz, Fred Zlotkin, Richard Peck, Jack Kripl, Jon Gibson, Sharon Moe & Larry Wechsler | | |
| | By Philip Glass - Philip Glass, The Philip Glass Ensemble, Michael Riesman, Linda Moss, Lois Martin, Julian Barber, Al Brown, Maureen Gallagher, Seymour Barab, John Abramowitz, Fred Zlotkin, Richard Peck, Jack Kripl, Jon Gibson, Sharon Moe & Larry Wechsler | | |
| | By Philip Glass - Philip Glass, The Philip Glass Ensemble, Michael Riesman, Linda Moss, Lois Martin, Julian Barber, Al Brown, Maureen Gallagher, Seymour Barab, John Abramowitz, Fred Zlotkin, Richard Peck, Jack Kripl, Jon Gibson, Sharon Moe & Larry Wechsler | | |
| | By Philip Glass - Michael Riesman & The Philip Glass Ensemble | | |
| | | | |
| | | | |
| | | | |
| | | | |
| | | | |
11 Songs, 1 Hour 2 Minutes
Released:

Sep 29, 2003

℗ 1982, 1987 SONY BMG MUSIC ENTERTAINMENT
Ratings and Reviews
An Album for First-Time Glassians
This is, by far, Glass' most accesable work, in that it is much easier for someone to wrap their head around. Other pieces (i.e. Music in Twelve Parts, Music with Changing Parts) are much denser and often require a higher level of patience present in only the most faithful Philip Glass fans. Basically: if you're just starting out with Philip Glass, start either here or with his film soundtracks (The Hours is great, and so is Koyaanisqatsi) and then move on to his heavier works.
Glassworks
I have the older version of this CD which only includes Glassworks but not In the Upper Room. I have only been listening to Philip Glass and minimalist music for a couple of months, but I have been completely blown away by the genre in general and Glass in particular. Glassworks is a true modern classical masterpiece. It has the repetitive Glass sound of works like Music in 12 Parts, but it is much more accessible.

The Glassworks Opening has become one of my all-time favorite piano pieces, and although I am not a pianist (I am a guitarist though) it is one of the few piano pieces I would like to learn to play before I die.

Floe is a very intense and rhythmic piece which will have you tapping your feet, bobbing your head, and throwing your fist in the air. If you are a rock fan who thinks classical music is boring, maybe this will change your mind.

Island is flowing, relaxing, and airy sounding. The other three movements are just as good. Glass is an amazing composer.
Wow
Philip Glass is one of my favorite composers. My favorites off this album have to be 'Opening', 'Islands', 'Facades', 'Closing', and 'In the Upper Room: Dance Vlll'. His rhythms just mesmerize me and he can develop melodies that are sweet, yet haunting and sometimes mysterious, like 'Facades' and 'Islands'. His music can also be very dramatic, too. Philip Glass's music is unique yet distinctive, and that's the best part about it. In my opinion, he's one of the best and most creative modern day composer of our time. I would more than highly recommend this album.