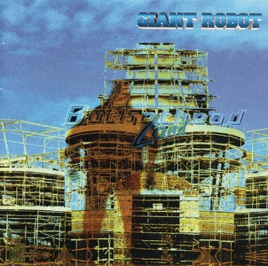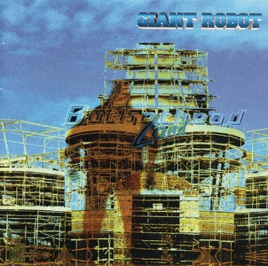 | | TITLE | | TIME |
| --- | --- | --- | --- |
| | | | |
| | Welcome to Bucketheadland | | |
| | | | |
| | | | |
| | | | |
| | | | |
| | | | |
| | Binge and Grab (Instrumental Version) | | |
| | | | |
| | Buckethead's Chamber of Horrors | | |
| | | | |
| | | | |
| | | | |
| | | | |
| | | | |
| | | | |
| | | | |
| | | | |
| | Last Train to Bucketheadland | | |
19 Songs, 1 Hour 13 Minutes
Released:

Dec 31, 1993

℗ 1994 SONY BMG MUSIC ENTERTAINMENT
Ratings and Reviews
No way! iTunes acually has a good Buckethead album!
Too Bad I alreay have this. This was my first Buckethead CD. It is also my second favorite, second to acoustic shards. This is kinda like a Buckethead concept album. It's about his theme park. But he ads in some really awesome guitar solos. Welcome to bucketheadland is a great song. The disney covers are really cool. Want some slaw is a killer song, my favorite off this album. Binge and Grab is great, cool solo and awsome riffs. I love my parrents is really good up till the orchestra. It throws it off a bit... But overall this is a great album. I wish they got the rest of his albums up here, or at least another twenty! iTunes needs Crime slunk scene, even though I have it. It's got soothsayer and King James. They should also get Buckethead's permission to release Jordan as a single. I know that would sell.
So inspirational...
true Buckethead has made many albums since this one, but it has that great shimmer and glory with Buckethead just being himself. Playing whatever he wants, and this album makes me so happy, because iTunes finally figured it out (possibly). This album is definitely one of my favorites, plus with all the amazing songs like 'Welcome to Bucketheadland', 'Aquabot', 'Binge and Grab', and 'Star Wars'. Heck, all of these tracks are great if you really like Buckethead. Trust me, it's worth buying because these tracks show both his influences, and how he's made them his own.
Wow! What a treat!
I'm surprised iTunes got a hold of this album. This is one of my favorites by Buckethead and would serve as a good taking-off point for anyone getting into him. It has just about everything you could expect: wicked guitar solos, covers of his influences, and crazy skits coming straight out of "Bucketheadland." If you don't dig all Bucket's wackiness, at least download "Welcome to Bucketheadland" and "Binge and Grab", they're classics.