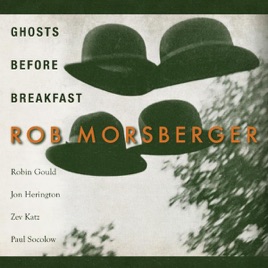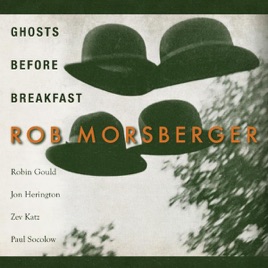 11 Songs, 48 Minutes
Released:

Nov 22, 2011

℗ 2011 Hieroglyph Records
Ratings and Reviews
Great New CD from Rob Morsberger
"The Wild Wind", "Feather In A Stream", the title song.....Imagery, metaphor, wit, big picture, irony, sarcasm, sheer beauty, all entrance in this latest offering from the prolific Rob Morsberger, word and melody magician.
Brilliant! (Again)
If you are a fan of Tom Waits, Tom Petty and amazing lyrical singer / songwriter composers you will LOVE Rob. Some of the most clever on the money lyrics, not to mention musical cues in every song. The title track GHOSTS BEFORE BREAKFAST harken shades of another musical time & 'ghosts' of Procol Harum come to mind. On THE DISTINGUISHED THING the guitar intro (which re-occurs) may bring you back to the Byrds or Buffalo Springfield. If your a music lover who appreciates great contemporary songwriting with intelligence & guts, Rob won't disappoint.
GHosts Before Breakfast
Great lyrics and hooks. Michael Penn meets John Lennon, but with Rob's own talent added.