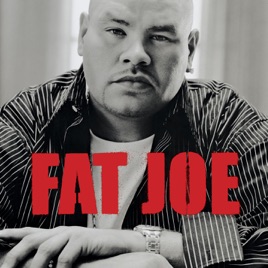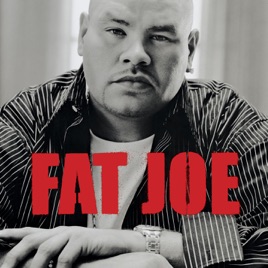 | | TITLE | | TIME |
| --- | --- | --- | --- |
| | | | |
| | | | |
| | Safe 2 Say (The Incredible) | | |
| | | | |
| | | | |
| | | | |
| | Listen Baby (feat. Mashonda) | | |
| | Get It Poppin' (feat. Nelly) | | |
| | | | |
| | | | |
| | | | |
| | | | |
| | | | |
| | Lean Back (Remix) [feat. Lil Jon, Eminem, Mase & Remy Martin] | | |
| | | | |
| | Hold You Down (feat. Jennifer Lopez) | | |
16 Songs, 1 Hour 3 Minutes
Released:

Nov 30, 2004

℗ 2005 RT Industries
Ratings and Reviews
All of you need to get this right
Frist of all. Fat Joe is NOT MEXICAN!!!!! He is Portarican!!!!! And Second, you do not have to be black to rap good. If you can spit out a good game of rap, it don't matter if you black, white, latino, ect. It just don't matter. And this Cd is a good one, not the best, but still pretty good. To me, the ones who rate this Cd a bad score is a big time HATER!!!!!

Where is it?
Where is the Explicit version? Whats the point of the clean version? There are too many edits.
Baddest monkey in the jungle
,
Fat Joe vs. 50 Cent = Airplane Food vs. Hospital food.
I am a hip hop enthusiast. Usually, if it's more mainstream than Mos Def, I won't bother. But after hearing buzz about this album, then seeing it in the employee's choice on the iTunes main page, I decided to sample it and see if there really was anything to it. I had no idea Fat Joe hates 50 Cent almost as much as me, but when i found out, I was really prepared to like it. Now, as much as I hate 50, Curtis is definatley stronger than Joe. After listening to every track, Fat Joe comes off as the least original sound in the game. The beats are generic and uninspired and his rap style is bland and weak. He'd make a great member of a rap crew, or maybe as a guest appearance on whatever tripe Eminem is pushing these days, but he simply isn't strong enough to carry an album by himself. Picking between 50 and Joe is like picking between airplane food and hospital food. No, more like choosing either stomach cancer or brain cancer. One of them is the lesser of two evils, but it mostly comes down to minor personal preferences. The nicest thing I can say about him is that he isn't 50 Cent, but he's still a generic, wishy-washy, flash-in-the-pan, hack and I believe you actually get stupider as you listen to his album.