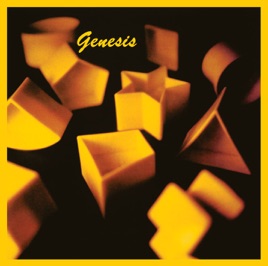 9 Songs, 46 Minutes
Released:

Oct 3, 1983

℗ 2007 Philip Collins Limited, Anthony Banks Limited, Michael Rutherford Limited under exclusive license to Atlantic Recording Corporation for the United States and WEA International Inc. for the world outside of the United States.
Ratings and Reviews
Purchase this version of the 1983 self-titled album by Genesis!
Featuring such standouts as "That's All","Mama","Home By The Sea" and others,Genesis's self-titled 1984 album still holds ups 25 years later.And it also sounds much better in this remixed/remastered version(helmed by producer Nick Davis).The bass,guitars,the keys and the drums have more power and clarity here than the old one iTunes still sell.Clearly a better buy!
Sounds Brand New
This album is not only remastered, it's been remixed. There's a new edit of "Mama", which is about 6 seconds longer than the version on the original 1983 release, and the vocals on virtually all songs have new effects. It's not a bad thing though; it makes the album sound fresher than ever. I recommend buying both the 2007 remaster and the original 1983 vinyl release, if you can find it, to compare.
Amazing
No one can remaster like these guys... I have them all. They just have a way of finding that lost track and letting it breath.
I have Rush remastered CDs and they sound pretty close to the originals but Genesis is like miles ahead.
I often wonder if they added parts but if you go and compare you'll now hear that guitar part on the old track, it was just hidden.
It's like getting a new album. You really hear a lot of the mids. Especially the guitar and background vocals. These English blokes really know their stuff when it comes to sonics.