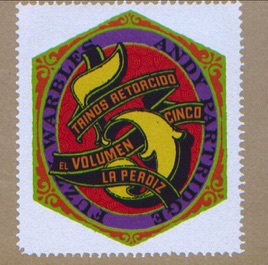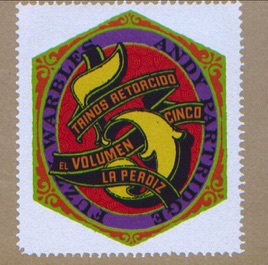 2.7, 3 Ratings

Partial Album
20 Songs, 6 Minutes
Released:

Dec 6, 2005

℗ 2005 Ape House Limited
Ratings and Reviews
I'm quite mystified ...
All the *other* Fuzzy Warbles volumes have *all* the tracks - this volume has exactly one.

I know the inclusion of the single track wasn't determined by iTunes, so this question is directed to Mr. Partridge, who I am certain is proprietor and sole employee of Ape House Limited: why, Andy?
Mr. Andy Partridge
What more can be said of the potting shed genius from Swindon Town? I think with these Fuzzy Warbles series Mr. Partridge has let it all out. The only problem is he let it ALL out, and too much of a good thing is, well, too much! Navigating through this series is a bit like hunt and peck but once you alight on some good nuggets, they really shine. I'm just not so sure that this series reveals that enigmatic something we don't already know. Precisely that the musical process is, most often, hit or miss, and that a really good producer can make all the effort worthwhile. Of course I'd give my left arm to do just that. Produce Andy. But then again, I must be delusional. Anyway, after Apple Venus vol.'s I & II, I'm just waiting on the return of, drum roll please, XTC!
My Land Is Burning
This available song is good, but I wish all of the songs on this album were available. I am curious to see what other works of art Andy has in store with the other songs that are on this album. MY LAND IS BURNING without having access to the rest of this album!