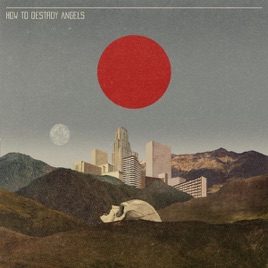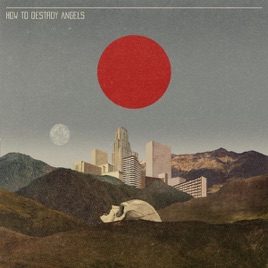 6 Songs, 28 Minutes
Released:

May 26, 2010

℗ 2010 Null
Ratings and Reviews
Great spiritual successor to NIN (FREE ON BANDS WEBSITE!!)
Trent Reznor of Nine Inch Nails
Mariqueen Maandig, his wife
Atticus Ross, the producer of the last 4 NIN releases

I love me my iTunes, but c'mon! The artists themselves are offering it for free from their website-- go there and get it!!
Great combo
Trent Reznor (of Nine Inch Nails) and his wife Mariqueen Maandig (of West Indian Girl) make a great artist pair, as seen here on this EP. With his electronic creativity and her amazing voice, how could it not be perfect?

One thing to warn you about though, this EP is free to download from the How to Destroy Angels website. You can get a higher-def version including the HD music video for The Space In Between for only $2.00. So no need to pay the $5.94 here on iTunes.
NIN with new vocal cords
The instrumental backing on this EP is sparse yet lush, enticing but off-putting, atmospheric and aggressive - just like NIN's latest project, Ghosts I-IV. That's not terribly surprising, since two-thirds of How to Destroy Angels' members were responsible for Ghosts. The third party on this outing, Mariqueen Maandig, who supplied vocals and lyrical content, undoubtedly adds some variety and helps focus the listener's ear - but whether she is as capable a musican as either Reznor or Ross is doubtful: some of the vocals border on grating, particularly on "Fur-Lined", and her lyrics for "BBB" verge on campy.
Of course, talent may not be at issue here: an artist can't shine if they are micromanaged, and Reznor and Ross are both renowned perfectionsists. Reznor's vocals are obviously present on four tracks, lending substance to Maandig's wispy croon but also distracting the listener from Maandig's unique tone. Also, the cadence and composition of Maandig's vocal line is extremely reminiscent of Reznor on "The Slip"; Reznor may not have let Ms. Mariqueen have much creative license. Not that I'm complaining - I view this release as yet another Halo in the ongoing NIN saga.
More By How to Destroy Angels
See All