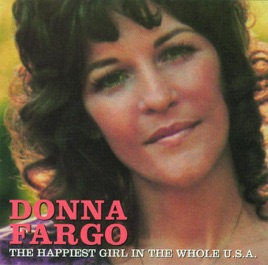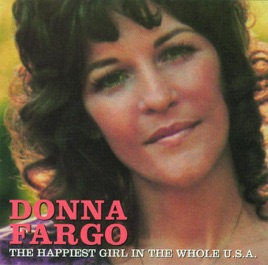 | | TITLE | | TIME |
| --- | --- | --- | --- |
| | The Happiest Girl in the Whole U.S.A. | | |
| | You Can't Be a Beacon (If Your Light Don't Shine) | | |
| | | | |
| | | | |
| | | | |
| | I'll Try a Little Bit Harder | | |
| | | | |
| | | | |
| | | | |
| | | | |
10 Songs, 29 Minutes
Released:

May 1, 1972

℗ 1999 Geffen Records
Ratings and Reviews
Happiest Girl?
There were 10 songs, but these are not the same. I am looking at the original album now. 1. Happiest Girl; 2. Manhattan, Kansas; 3. The Awareness of Nothing; 4. Funny Face; 5. A Little Somethin' (To Hang on To); 6. Daddy Dumplin'; 7. How Close You Came (To Being Gone); 8. Society's Got Us; 9. It Would Have Been Just Perfect; 10. Johnny B. Goode
This is disappointing.
It's like a frickin' time machine!
I listen to songs like "Funny Face" and "The Happiest Girl" and suddenly it's 1972, I'm 4 years old, cruisin' with mom in the Vega hatchback and jammin' to AM radio. A great album from a talented lady.
Happiest Girl Not complete
where are
Societys got us by the you know what
Daddy Dumplin
Manhattan, Kansas
Awarness of Nothing
A Little Something to Hang on to
How Close you Came to being Gone
It Would have been Perfect
Johnny B Good

WE had the original album with all her songs on it. This is a rip off of that album. some songs were never on it.
Please don't advertise it as the Happiest girl album