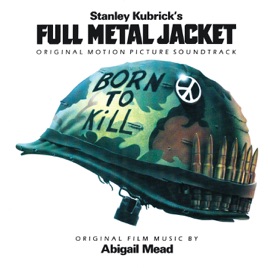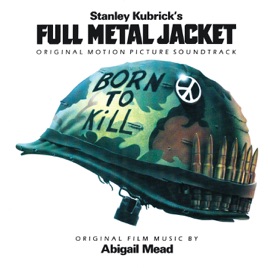 Full Metal Jacket (Original Motion Picture Soundtrack)
Various Artists
TITLE
TIME

Full Metal Jacket Soundtrack

Sam the Sham & The Pharaohs

These Boots Are Made for Walkin'

Nancy Sinatra

Full Metal Jacket Soundtrack

Full Metal Jacket Soundtrack

Full Metal Jacket Soundtrack

Full Metal Jacket Soundtrack

Full Metal Jacket Soundtrack

Full Metal Jacket Soundtrack

Full Metal Jacket Soundtrack
15 Songs, 41 Minutes
Released:

Jun 26, 1987

℗ 1987 Warner Records Inc.
Ratings and Reviews
full metal jacket
like the song hello vietnam on this album, but don,t want to buy the whole thing. i thought one of the best things about itunes is you could buy only what you wanted.
In Response to Tree1969
You obviously don't know much about the music of the 60s and 70s. This is exactly the period correct music for late 1967 to late 1968. The music used in Full Metal Jacket was spot on correct for the time. However, I do believe other songs would have been a better choice for the movie (Incense & Peppermints, California Dreamin', etc. etc.)

Anyhow, this album is excellent in my opinion. A must have for all fans of the 60s and 70s style music, and for fans of the movie. Without these soundtracks, Full Metal Jacket would have been a mere fraction of what it was.
Stanley Kubrick
Stanley Kubrick Enough Said!