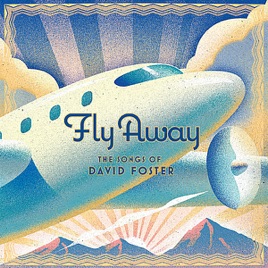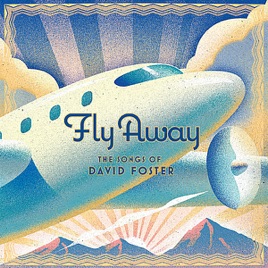 Fly Away the Songs of David Foster
Various Artists
TITLE
TIME

Look What You've Done to Me

Cecily Gardner

Nothin' You Can Do About It

Frank Ådahl

When Will the World Be Like Lovers

Jeff Pescetto, Robbie Dupree, Bill Cantos, Arnold Mcculler, Fran
14 Songs, 1 Hour 7 Minutes
Released:

Feb 25, 2009

℗ 2009 Contante & Sonante
Ratings and Reviews
Amazing!
A fresh and smooth twist of pop with a jazzy side. Check out Robbie Dupree's own rendition of Fly Away... breathless! Frank Adahl's vocals on The Color of My Love is perfection!
From the vocals to the musical arrangement, this album blew me away!
A Must Have!
Extraordinary Tribute Project
Tribute albums tend to be a mixed bag... Sometimes because of poor arrangements or half hearted performances that sound like a bad episode of American Idol. That is not the case with FLY AWAY - THE SONGS OF DAVID FOSTER.
Released about a year ago, the collection actually does a fantastic job in reinterpeting songs that have been co-written or produced by Foster. Some of the song/artist pairings must have looked like a slam-dunk before they even hit the mic, like Bill Champlin's "In The Stone", Arnold McCuller's "Jojo" or Bill LaBounty's beautiful rendition of "No Explanation". The dunk that breaks the backboard glass in my opinion is Frank Adahl's vocal master class that is "The Colour Of My Love"... Wow! Would love to hear more from this amazing artist...
Other strong, solid performances are Ole Borud's fresh take on "Through The Fire", Bill Cantos' "Whatever We Imagine", Jeff Pescetto's "Heart To Heart" and Robbie Dupree's classic sound on "Fly Away".
The album closes with a vocal donated from Foster's archives of the late, great Warren Wiebe on a song titled "Live Each Day". Really love that Warren's memory is being kept alive through these songs of his that slowly find their way onto various releases.
If you are a fan of David Foster music, you can't go wrong with this album.
Nice covers!
I personally love the covers of "The Colour of My Love" and "Through the Fire." AMAZING!