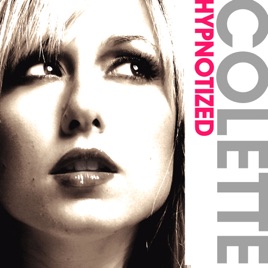 | | НАЗВАНИЕ | | ВРЕМЯ |
| --- | --- | --- | --- |
| | | | |
| | What's Wrong With Being Lonely | | |
| | Didn't Mean to Turn You On | | |
| | | | |
| | | | |
| | | | |
| | | | |
| | What Will She Do for Love | | |
| | | | |
| | | | |
| | | | |
| | | | |
| | | | |
Песен: 13, 51 мин.
Релиз:

7 июня 2005 г.

℗ 2005 Om Records
Оценки и отзывы
Julie Marie Christensen
,
Excelent House music lp
I recall 10 years ago when Colette sang at a underground house music party in the south side of Chicago. She always had talent, and this lp is an excellent production. Deep, smooth, soulfull, and sweet. Great for that deeper party or just loungin'.
It's great
This album caught my attention through someone's iMix. It's great listening to it during roadtrip. I really like this song - The One.
Colette Hypnotized
Her song "The One" is one of the best songs I've ever heard. Just brings you to a happy place. Very much like a Chris Botti song I love, Indian Summer, I keep getting something from this song every time I hear it!!!