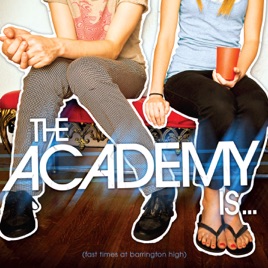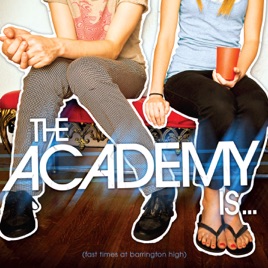 | | TITLE | | TIME |
| --- | --- | --- | --- |
| | | | |
| | Summer Hair = Forever Young | | |
| | | | |
| | | | |
| | | | |
| | | | |
| | | | |
| | | | |
| | After the Last Midtown Show | | |
| | | | |
| | | | |
| | | | |
12 Songs, 44 Minutes
Released:

Aug 15, 2008

℗ 2008 Atlantic Recording Corporation for the United States and WEA International Inc. for the world outside of the United States
Ratings and Reviews
Great Album!!
The Academy Is did a great job on this album! Every part of it is great, and enjoyable to listen to. Finally a band that is moving away from the FBR classic pop, bubble-gum pop, glam rock, stuff. Thanks so much to the boys from The Academy Is!!

One problem however... Did anyone else have trouble with the Pre-Orders? I did not rate the album based on that. This album deserves five stars.

YES or NO? THE ACADEMY IS ROCKS!!!
This was meant to be their second CD
Almost Here was one of the best releases if not the best Fueled By Ramen has ever produced (Maybe The Papercut Chronicles) Their sound was refreshing, and their lyrics were witty. On Santi, it seemed like it was rushed, lyrically and musically. It didn't feel like I was listening to the Academy Is... As soon as I put this CD it brought back the awesome feelings that I had when I was listening to Almost Here. I would highly recommend this CD to anyone who liked Almost Here, and misses that Academy Is...
New sound, but is it good?
I've been listening to this album on The Academy Is...'s Myspace page for the past few days, and I have come to a conclusion. This album is the culmination of the new direction TAI has decided to take, and it is not for everyone. The new sound, coupled with the dramatized high school theme is probably not for the older fans.

The album opens up with the single, About a Girl. This is basically what you might expect from the title. It seems relatively like the old styles, but is notably different with a poppier feel and rhythm. Summer Hair is another song, about another girl. The pattern quickly becomes obvious, and the new sound is apparent by now.

His Girl Friday (see the pattern?) is about a different guy this time, not from the first-person perspective. The song goes on about the different women, and how the one girl will always be "His girl Friday." The Test and Rumored Nights are, personally, not very remarkable songs in and of themselves, but they tie into the new sound. Rumored Nights sounds relatively like old TAI, but not close enough to matter.

Automatic Eyes is one of the stand-out songs on this album I believe. It really shows off the new styles, and, yes, it's about girls, but the emotions in the song are really quite deep and seemingly sincere. The chorus may come a bit quickly, but the song is too catchy not to listen to at least twice in one sitting. Crowded Room, on the other hand, is kind of an annoying song. The old-radio sound that they try to put into the song really seems out of place, and the drop-off words are just empty and bland.

Coppertone comes out of nowhere and redeems Crowded Room's painful lyrics, by using more of the heartfelt lyrics. But the poppyness isn't as apparent here. This seems like one of the songs that are closest to TAI's old style. They did something right with this song. After the Last Midtown Show is about a girl (ha). This song really feels like the mid-point of the whole album. It achieves this by slowing down the whole pace with soft guitars and a story about their night together. More heartfelt lyrics are sung, and the vocals aren't half bad either.

Beware! Cougar! is an alright song in my opinion. It's another song that seems closer to the old style more than some of the songs, but not entirely. It picks up the pace after Midtown Show nicely. Paper Chase keeps it going with quick bass riffs and quicker guitars. This song sings about the culmination of high school, the graduation day. This song also gets the album ready for the end song, One More Weekend.

One More Weekend is about a person getting ready to depart their life, and move into the world. This song actually ends the album on a good note, summarily closing up the theme and leaving the listener feeling relatively pleased.

The album as a whole is not worth buying. After listening to it so many times already, I do think there are a few shining gems in the album, but you just have to cherry pick which ones are your favorite. I suppose for the hardcore TAI fan, they will just buy the whole thing, but I reccomend that you go listen to it a few times before making a decision.

Key songs:
Summer Hair = Forever Young
Automatic Eyes
Coppertone
After the Last Midtown Show