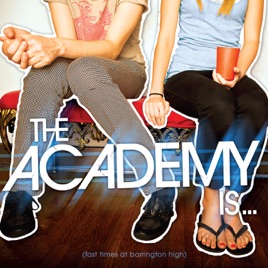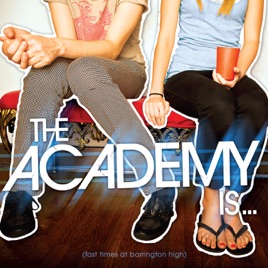 | | TITLE | | TIME |
| --- | --- | --- | --- |
| | | | |
| | Summer Hair = Forever Young | | |
| | | | |
| | | | |
| | | | |
| | | | |
| | | | |
| | | | |
| | After the Last Midtown Show | | |
| | | | |
| | | | |
| | | | |
| | Every Burden Has a Version (Bonus Track) | | |
| | | | |
| | About a Girl (Acoustic Version) [Bonus Track] | | |
15 Songs, 55 Minutes
Released:

Aug 15, 2008

℗ 2008 Atlantic Recording Corp. for the United States and WEA International Inc. for the world outside of the United States
Ratings and Reviews
Trip Down Memory Lane.
Reminiscent of reasons why some of us fell in love with The Academy Is... from back in the "Almost Here" days; "Fast Times" is full of youthful ideas and melodies, compounding ideas that continually resonate within the teenage spectrum of love, life, expectation, happiness, and friendship. But not only does it successfully capture the angsty-passionate teenage years of everyone's heart with upbeat and poignantly clear lyrics, it also gives way to what has been missing in the golden path that this band treads: effortless style.

I find that The Academy Is... is a constantly moving idea of perfection, and with these changes from album to album, the bands insightfully pulls more from life's circumstances to focus their sound, vocals/lyrics, and beats. They made this album and listening to it it effortless, as I imagine their approach to music has now become with a successful sophemore album under their belts.

This album feels right. Everyone can relate to it, even though you might be far away from those early high school days or just embarking upon them with wide eyes; TAI has officially hit the core of finding beauty within existence in whatever place in your life you might be. Thus making this album timeless.

Go ahead, relive memories, and remeber your "Fast Times" through high school. Forget your cares, maybe cry, but don't forget to laugh and stay young.

Wow.
The Academy Is... has gone somewhere completely new. It totally blew my mind, I don't even know what to say. I think that what's truly amazing about this band is the fact that you can actually see the way this band has evolved over the years. I feel like their potential is virtually unlimited. All of these guys are so talented, its almost sick - If William's beautiful lyrics and soothing voice aren't enough to do it for you, listen to the Butcher's drumming skills, I mean are you serious? And this man laid down the beats for this in TWO DAYS. Absolutely insane. Carden, Chiz and the Biz have done an amazing job cranking out some sweet tunes, it's a big step up from previous years. By the way, I'd better not hear any of that dumb junk that was said in response to their record "Santi" - all that "it's too different" crap, nu uh. It doesn't matter what you're used to or what you expected. What matters is this band just put out an awesome record that was totally worth the wait and all that I ever could have wanted from those guys, probably more. Thanks, TAI, for giving me the best album that I've bought this year.
CRAPSTICKS.
i was really hoping for some jamming new music, but noooOOOOooo, they can't do that. okay, so here's the lowdown, all the songs are the same chords, similar melodies with crescendo-ing choruses and singing about high school.
are they having some sort of mid-life crisis already? i mean, come on...they're like 23-25 or something, lets do more mature stuff now, not stuck in barrington high. almost here was pretty darn good. santi was absolute gold, that propelled them to my top 5 favorite bands. fast times? a huge big fat let down.
almost here was a mix between pop and rock. santi was more solely alternative. and fast times is so sugary and poppy that i think i may go into a diabetic coma.
though i do enjoy about a girl, which is why i gave it two more stars than it deserved.
maybe it'll grow on me?
well in any case i'm not clicking buy album anytime soon.