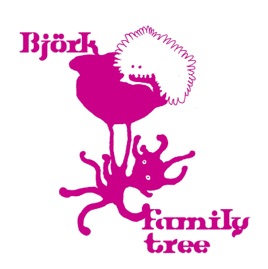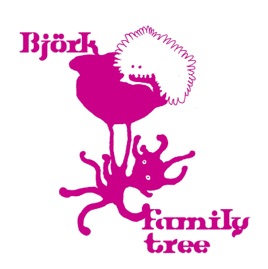 | | TITLE | | TIME |
| --- | --- | --- | --- |
| | | | |
| | | | |
| | | | |
| | Ammaeli (A and E Joined Together) | | |
| | | | |
| | | | |
| | | | |
| | | | |
| | | | |
| | | | |
| | | | |
| | | | |
| | | | |
| | | | |
| | | | |
| | | | |
| | Possibly Maybe (Instrumental) | | |
| | The Anchor Song (Instrumental) | | |
| | | | |
| | All Neon Like (Instrumental) | | |
| | I've Seen It All (Instrumental) | | |
| | Bachelorette (Instrumental) | | |
| | | | |
| | | | |
| | | | |
| | You've Been Flirting Again | | |
| | | | |
| | | | |
| | | | |
| | | | |
| | | | |
| | | | |
| | | | |
| | | | |
| | | | |
35 Songs, 2 Hours 27 Minutes
Released:

Nov 5, 2002

℗ 2002 Elektra Entertainment for the United States and WEA International Inc. for Canada
Ratings and Reviews
Excellent collection for bjork fans, a few choice cuts for newcomers too
There are some absolutely phenomenal versions of bjork classics on here. Though they are labeled incorrectly as instrumentals, check out the string and voice only versions of songs like Hunter and Bachelorette. I think alot of these negative reviews are stemming from people listening briefly to some of the early tracks, which are the original icelandic versions of Sugarcubes songs, and finding them a bit erratic or abrasive. For someone that doesn't understand the language, I think hearing the "Ammaeli" version of "Birthday" takes the focus away from any lyrical content and puts the emphasis entirely on Bjork's primal and genius vocal work on the track. Those who think I am crazy for calling those vocals genius probably won't understand a lot of Bjork's music, but might still be able to find the beauty in songs like "Joga" or the Thom Yorke duet, "I've Seen It All." While this collection doesn't contain many of her more prominent radio hits like "Army of Me" or "It's Oh So Quiet," there are some gems on here like "Isobel" and "All Is Full of Love."

It's sort of hard to reccomend downloading this whole album. If you are new to Bjork, or only like certain aspects of her work, you might not find much enjoyment in the first 1/3rd of the album. Check out some of the pseudo-instrumental tracks and some of the originals first. For the hardcore Bjork fans out there, the first 2/3rds of the album is a dream come true, but the final 1/3rd contains songs you most likely already own.
Bjork is a LEGEND!
Seriously, this woman is one of the most legendary artists of our time. You should be honored that our generation is blessed with her.
Excellent!!!
This is an excellent compilation of Bjork's most precious work. The rare versions of the songs bring new life to the classic original songs. A must buy album for all Bjork fans... :)