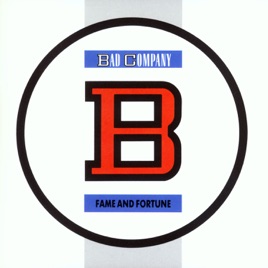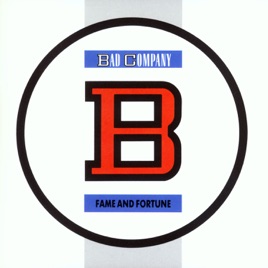 10 Songs, 38 Minutes
Released:

Oct 1, 1986

℗ 2004 Elektra Entertainment. Manufactured and Marketed by Warner Strategic Marketing
Ratings and Reviews
Ok, But Pickings Are Slim Though.
Decent album, but as I have said the "Bad Company" stuff on iTunes is sparse. Don't understand, on other music services such as URGE, they have the whole catalog of all the Bad Company albums.
So why are they basically non existant on iTunes? It's a mystery to me why one music service has something another one just doesn't have or will not get. Really.
Fame and Fortune = Foreigner
This is when Bad Company decided to follow in Foreigners footsteps. With Paul Rodgers out as vocalist and Brian Howe in BC attempted to go the rock radio path. Listen to the vocals on That Girl and Tell It Like It is and tell me that doesn't sound like Lou Gramm. Actually, things didn't turn out all bad. The release is not what he devoted BC fan had come to expect, but songs like This Love and Hold On My Heart are hidden gems. Overall, not bad for a new direction.
Great Album
This is a great album, but please get all the other Bad Company albums in your inventory.