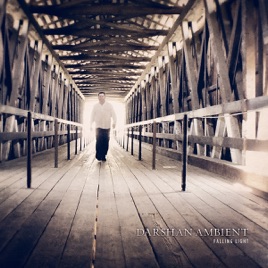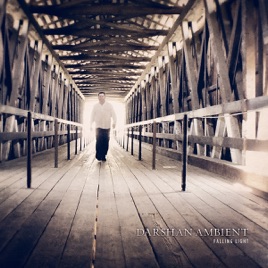 | | TITLE | | TIME |
| --- | --- | --- | --- |
| | | | |
| | | | |
| | A Boat Beneath a Sunny Sky | | |
| | | | |
| | | | |
| | The Night Coming Home To Sleep | | |
| | | | |
| | | | |
| | | | |
| | | | |
| | | | |
| | | | |
12 Songs, 1 Hour
Released:

Sep 11, 2012

℗ 2012 Brain Laughter, Inc.
Ratings and Reviews
Darshan
I agree with OldSchoolElectro69 on this one. I love the ambient, it soothes me incredibly
Falling Light Ignites the Imagination
I want to jump in slow motion through "The Immense Window" (I was born Cesarean). I want to go "Out to Sea" to get close enough to swim with the Pleiades, the "Small Blue Ones." I want to have first thoughts so I can get to "Second Thoughts," etc. and so on, asymptotically toward infinity, forever. I want to drink deep the "Water for Horses." Um, after you hear the track, you'll know what I mean. I bought this entire album just for this song and it was worth it. "Water for Horses" has a kinetic bassline that serves as the sonic touchstone and common denominator for this song, a slow-to-fast pace composition resplendent with palpable optimism, ambition, and forward motion. The delightful surprises on this album were "The Immense Window" and "Forgotten Sky"...they were deeper and more meaningful tracks than I initially imagined from the short demos I heard. You know a song is remarkable when your mind has no other choice than to track it and can't be bothered with other details like traffic lights. Michael Allison is the master of bass, kinetic or ambient, and doesn't merely fill in the higher frequencies with fluff that interferes with other lines within the track, but harmoniously complements to produce one great whole. Certainly, Allison toiled over these tracks to get these nuances right. And he did, in fact, because the result of this creative labor comes off fluidly and effortlessly. In "Falling Light," Allison has produced a wonderfully atmospheric and edifying album, representing his continued committment to producing substantive and fulfilling music that, if allowed, sinks deep into you.
Darshan....
What happend to the Ambient part of your name? no songs on this album are ambient(nothing like your old soothing stuff)...your putting drums in every track now...no! you used to be one of my favorite "ambient" artists. I guess some artists feel like they have to "evolve", almost always for the worst. Stick with what you know.